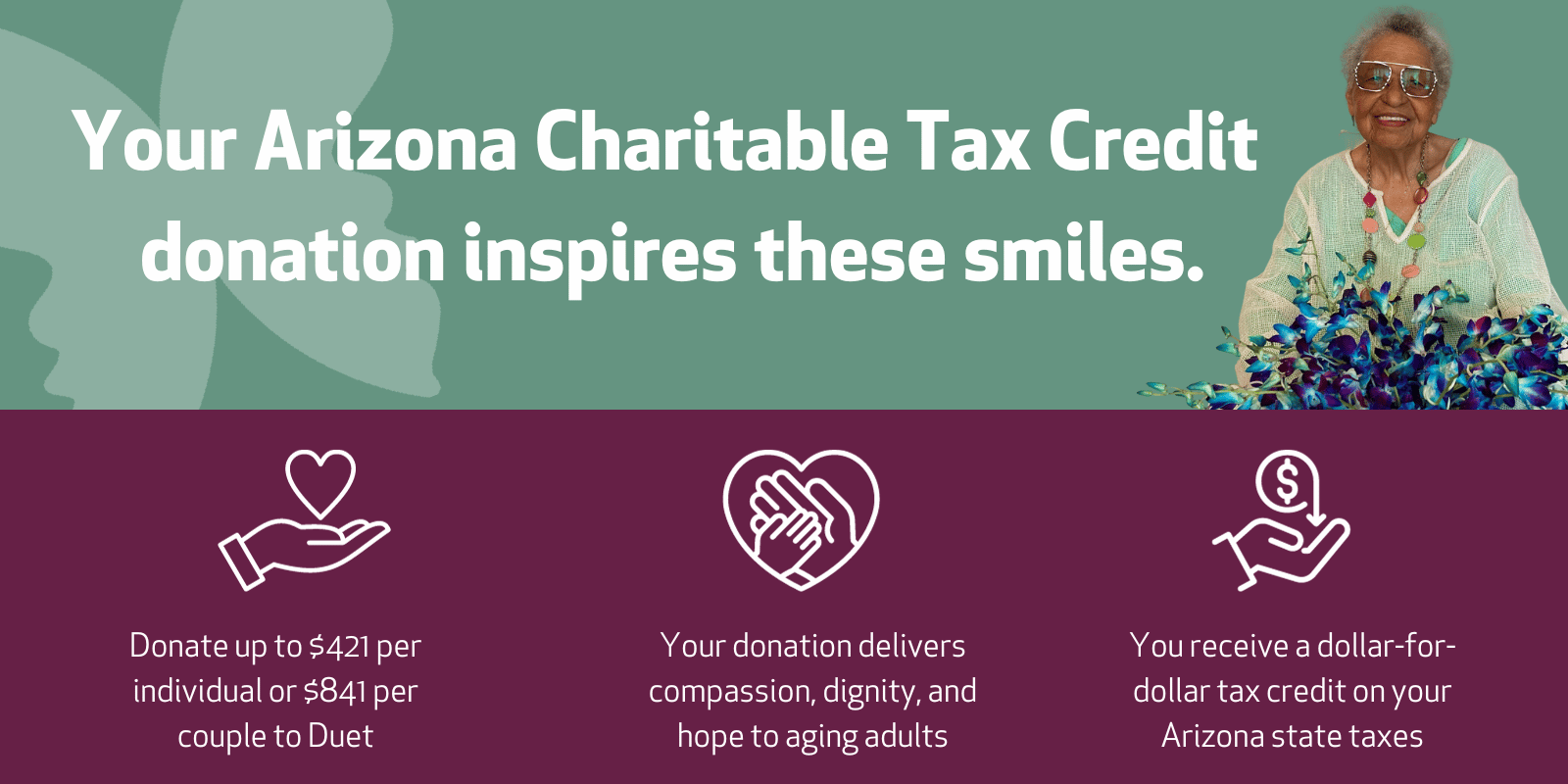 Deliver Compassion, Dignity, and Hope with your Arizona Tax Credit
No one should have to face life's challenges alone. You can deliver compassion, dignity, and hope to homebound adults, family caregivers, and grandparents raising grandchildren right here in our community and receive a dollar-for-dollar state tax credit. Duet is an Arizona Qualifying Charitable Tax Credit Organization, which benefits you when you donate:
Reduce the amount of state income taxes you owe by up to $841 for couples filing jointly, and $421 for individuals, at no additional cost to you (Amounts have changed for 2023 Arizona state filings)
You do not have to itemize
This tax credit may be claimed in addition to school and foster care tax credits
Duet's Qualifying Charitable Organization (QCO) code is 20552 to place on form 321 when filing your state return
Consult your tax advisor for the Arizona Department of Revenue website for more information and advice on a specific situation.