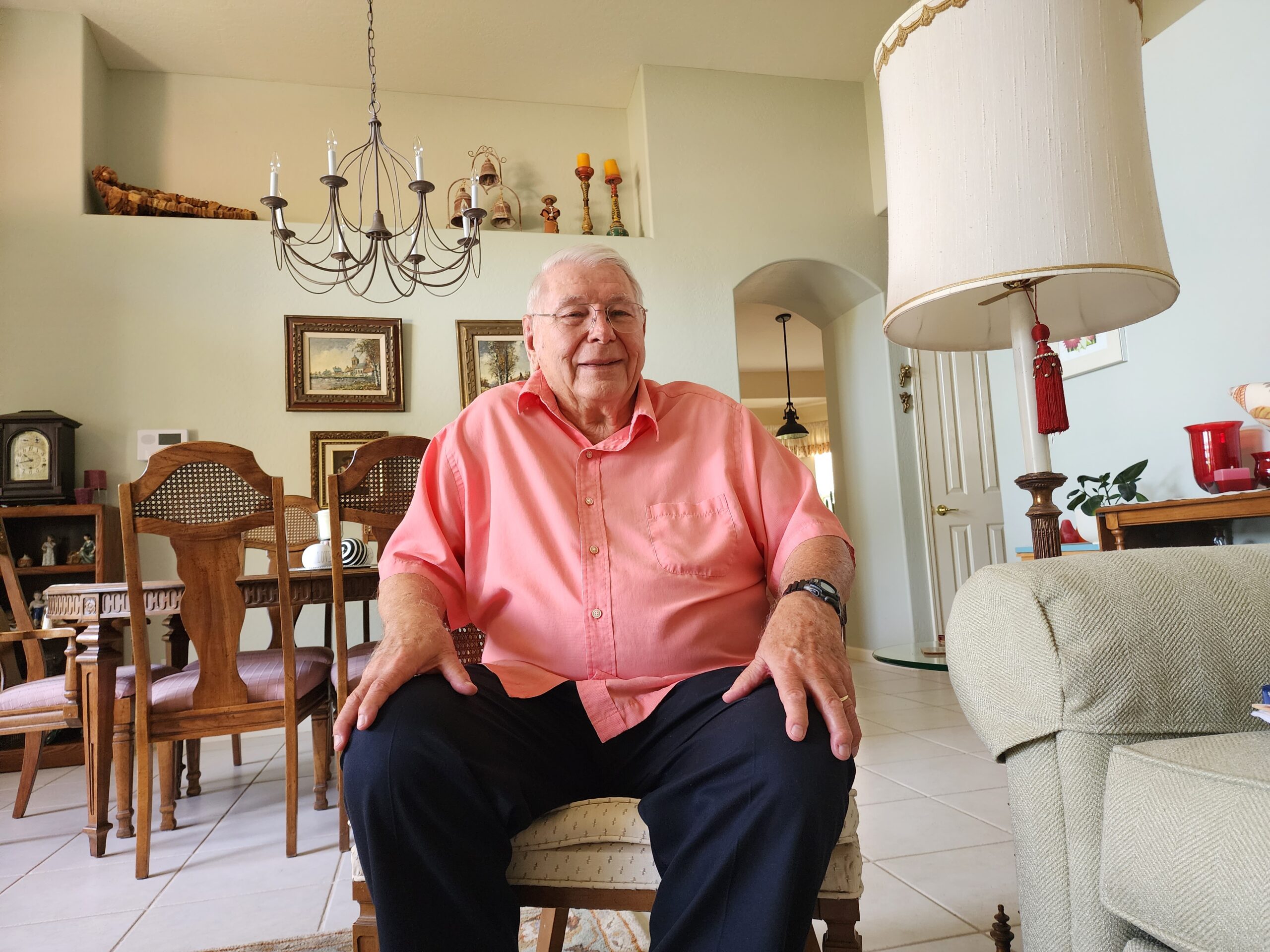 "I like Duet's mission. I like meeting new people and helping them, because I was thinking, Duet can help me when I get to the point that I can't drive."
Serving is limited only by the size of your vehicle. At least that's what longtime Duet homebound services volunteer, Robert "Bob" Leonard would say. With over two decades of transporting numerous Duet neighbors to doctor's appointments, grocery shopping, and other various events, Bob is the gold standard for delivering compassion, dignity, and hope to isolated homebound adults.
Bob and his wife, Sue, moved to Arizona 52 years ago from Michigan after earning his degree as an osteopathic physician. Bob understood what it meant to serve others through the treatment and care he provided his patients on a clinical basis. His vocation, however, never allowed him enough time to volunteer. Upon retirement, Bob picked up the mantle to volunteer when he learned about an organization through his church called Beatitudes Center DOAR's VICaP Faith in Action program (now Duet: Partners in Health & Aging).
Although retired now from serving at Duet, Bob recalls fondly his 20 years of driving Duet neighbors, even those who barely fit in his small Prius vehicle. "One time, Ricardo [Duet's Homebound Services Manager] arranged for me to pick up a woman who turned out to be very tall," relates Bob. "So tall that I had to move the front passenger seat all the way forward in order for her to sit comfortably in the backseat; anyway, I got the job done!"
No matter the size of your vehicle, you too, can help isolated homebound adults living in your neighborhood remain independent with just a few hours a month.
CLICK HERE to learn more about volunteering with Duet.