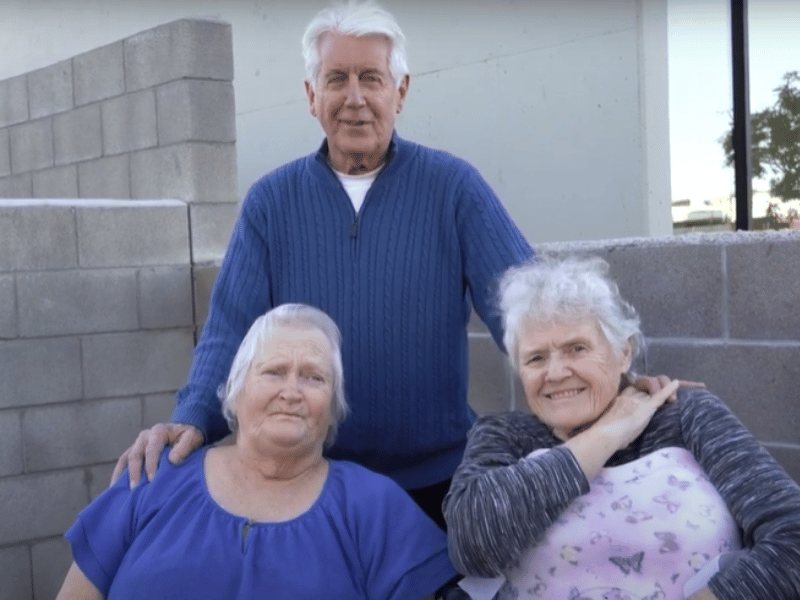 "It's not about giving back, it's about paying it forward."

Duet volunteer, Jon Allen
When you hear the word "service," what comes to mind? The term "service" typically refers to some kind of helpful or assisting action, often provided for compensation. Duet volunteers measure compensation differently. Ask longtime Duet volunteer, Jon Allen. He has spent a lifetime in service, and says, "it's not about giving back, it's about paying it forward."
Jon's life reads like an instruction manual for service. Two tours in the Vietnam war in the Army and a master's degree to boot, exemplifies Jon's dedication and committed nature when it's for a good cause. In his 20's, following his military service, Jon threw caution to the wind and took his 1956 Buick Special—inherited from his grandfather—on a road trip from his home state of Michigan—destination unknown. With no plans and very little money, Jon just drove, and drove, and drove. He drove and didn't stop until he hit a dive motel in Phoenix, Arizona, some 2,000 miles away—and he never left. Jon got married and landed himself a job with The State Compensation Fund (SCF) selling workers' compensation insurance for 31 years before retiring. He also fondly shares that he and his wife, Kathryn, recently celebrated their 30th wedding anniversary.
Jon is just the type of volunteer you want on your team. With 16 years of service at Duet, Jon has helped 500+ homebound adults who can no longer drive get to medical appointments and the grocery store for shopping. He has logged hundreds of volunteer hours and gone above and beyond. When asked to name one remarkable volunteer experience, he recalls helping a neighbor with macular degeneration get to her eye appointment. The routine appointment went long and ended up lasting over three hours in length. "You should have seen the look of astonishment and gratitude on her face when she walked out into the waiting room to see I had never left."
Jon has recently retired from volunteering at Duet. When asked why he volunteered for so many years, Jon replies, "I am genuinely inspired by people, especially those that I volunteered for." He says, "They're all thankful because, you know, if it wasn't for Duet's free of charge transportation services, it would have cost them $50 to, and $50 back for a paid transportation service—totaling $100 for one outing." The generosity of spirit and thankfulness fills Jon. "I'm paying it forward. In other words, instead of giving back, you know, because of what I've done, it's like, hey, if I go out and do things, and I'm nice to people, maybe they'll be nice [to others] in return—I'm paying life forward instead of giving back."
You too can pay it forward like Jon by helping an isolated homebound adult living in your neighborhood remain independent for just a few hours a month. Register today for an upcoming volunteer orientation to learn more.