Introducing a National Movement of Hope: Duet's Meaning & Hope Institute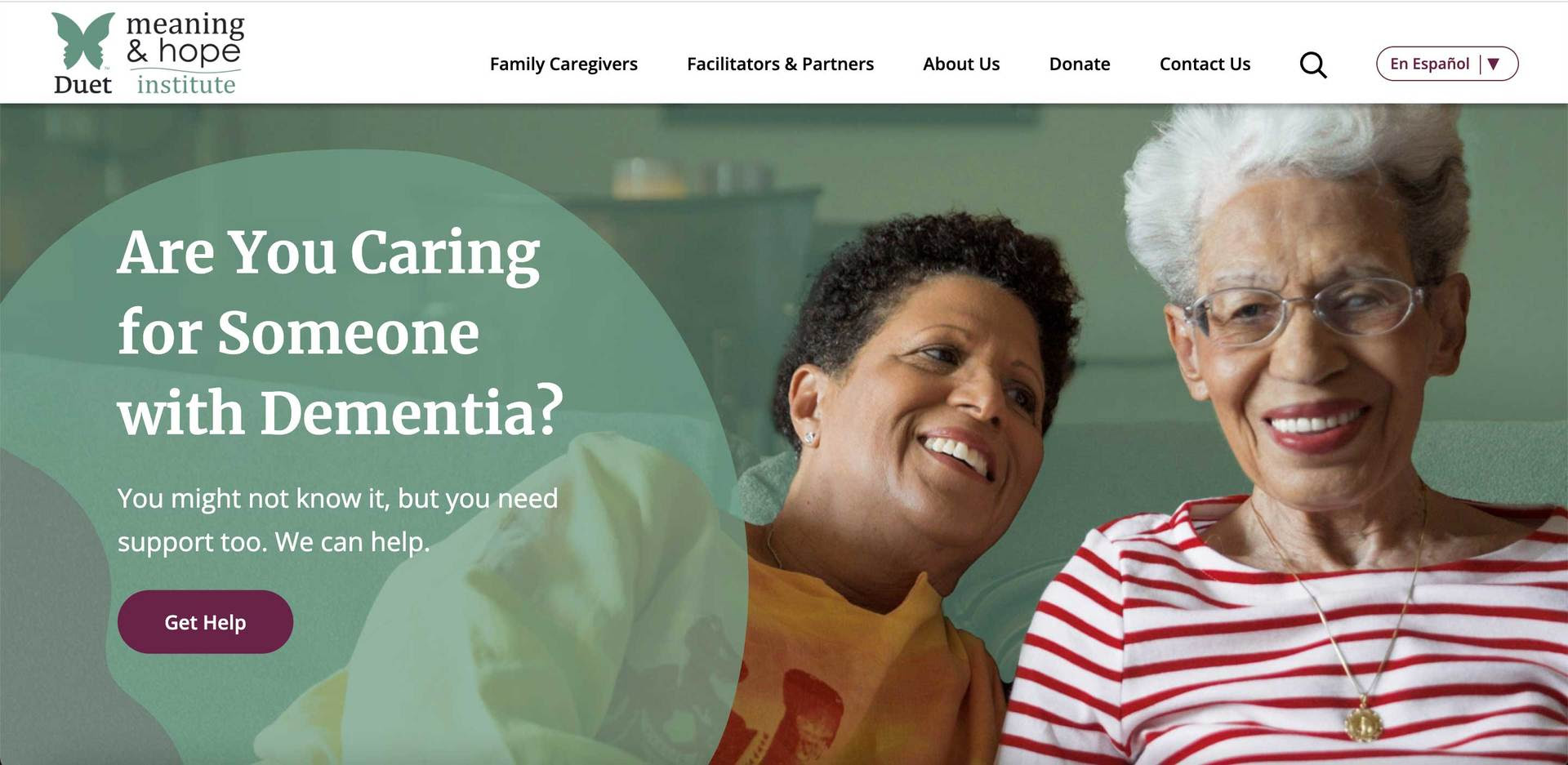 The Unmet Need
Nationwide, the unmet need of family caregivers is extensive and rapidly growing. The Alzheimer's Association estimates that 5.8 million Americans, ages 65 and older, were living with Alzheimer's dementia during 2021. More than 1 in 9 people (11.3%) age 65 and older have Alzheimer's dementia, and 1 in 3 seniors dies with Alzheimer's or another dementia. During 2020, more than 15 million caregivers of people with Alzheimer's or other dementias provided an estimated 18.5 billion hours of unpaid care, a contribution to the nation valued at $257 billion. By 2050, the cost of dementia care is projected to reach $1.1 trillion (Alzheimer's Association 2021). Yet no other state has a greater need for this program than Arizona, which ranks first in the nation in dementia cases, with a projected increase of 33% from 2020 to 2025.

The Solution: Duet's Meaning & Hope Institute
Since our founding in 1981 by The Rev. Dr. Dosia Carlson, Duet has continued to be an innovator in providing vitally-needed services that improve the lives of vulnerable adults. Throughout the past four decades we have provided help and hope to family caregivers through our virtual and in-person support groups, workshops and webinars, an annual symposium, information and referral, peer support, and our signature Finding Meaning and Hope video discussion series based on the work of Pauline Boss, Ph.D. and her groundbreaking book, Loving Someone Who Has Dementia: How to Find Hope While Coping with Stress and Grief.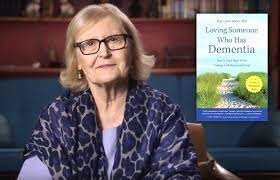 Finding Meaning and Hope Milestones from 2016-2020:
Duet secured a three-year investment from the Virginia G. Piper Charitable Trust to contract with Dr. Boss to create and pilot the Finding Meaning and Hope discussion series, including nine professionally produced videos, instructional designer-developed guide, family caregiver home practice materials, and marketing brochures.​​​​​​​The pilot ​​​​​​​​​​​​​​Finding Meaning and Hope discussion series demonstrated its capacity to scale across numerous partnering agencies. Early partners that offered the discussion series included adult living communities, in-home care agencies, adult day health centers, hospices, faith communities, medical institutions, and aging-services nonprofits.
​​​​​​​​​​​​​​Investments from Kemper and Ethel Marley Foundation, AARP, and Vitalyst Health Foundation helped cover staffing, start-up costs, and facilitation of the series.
The Arizona Department of Health Services selected Finding Meaning and Hope as its first dementia-specific health initiative for county health departments, training 27 county health professionals as Finding Meaning and Hope facilitators.
The Finding Meaning and Hope facilitator guide and support materials were translated into Spanish.
More than 200 volunteer discussion series facilitators were trained and more than 500 family caregivers completed the series.

2021 and Beyond
When 95% of Finding Meaning and Hope participants surveyed reported that the series significantly lowered their stress, we recognized the urgent need to make it available to isolated dementia family caregivers beyond Maricopa County. In 2021, recognizing the extreme health risks faced by dementia family caregivers, we applied for and received a grant from the National Community Care Corps to build Phase 1 of a web-based virtual community of support for dementia family caregivers. Further, the grant funded a national demonstration project in Seattle, Washington; Sheridan, Wyoming; and New Orleans, Louisiana, and Spanish language pilots in Arizona to demonstrate its effectiveness and scalability.
Today, we are excited to announce the next defining moment in our history – a national movement of healing and hope for family caregivers of those with dementia through the launch of Duet's Meaning & Hope Institute.
The time is now for us to help meet the unmet and growing needs of family caregivers. Duet's Meaning & Hope Institute is here to empower all dementia family caregivers to better care for themselves, especially those who are isolated and under-served, through access to a community of support and vital resources. Learn all about Duet's Meaning & Hope Institute and its offerings, resources, partnerships, facilitator trainings, and more by joining our national movement of hope at:

VISION
A nation where every family caregiver embraces meaning, hope, and personal well-being.
MISSION
To empower all dementia family caregivers to better care for themselves through access to a community of vitally needed support and resources.
GOALS
Provide dementia family caregivers with a virtual community that transcends the barriers of distance, isolation, loneliness, culture, class, and lack of access to local resources.
Provide free-of-charge resources, education, and support for those who give so much to care for loved ones with dementia.
Partner with like-minded organizations to provide caregivers with a wide range of critically needed resources.