Duet's Virtual Family Caregiver Symposium A Success! Now Available Online to Watch Anytime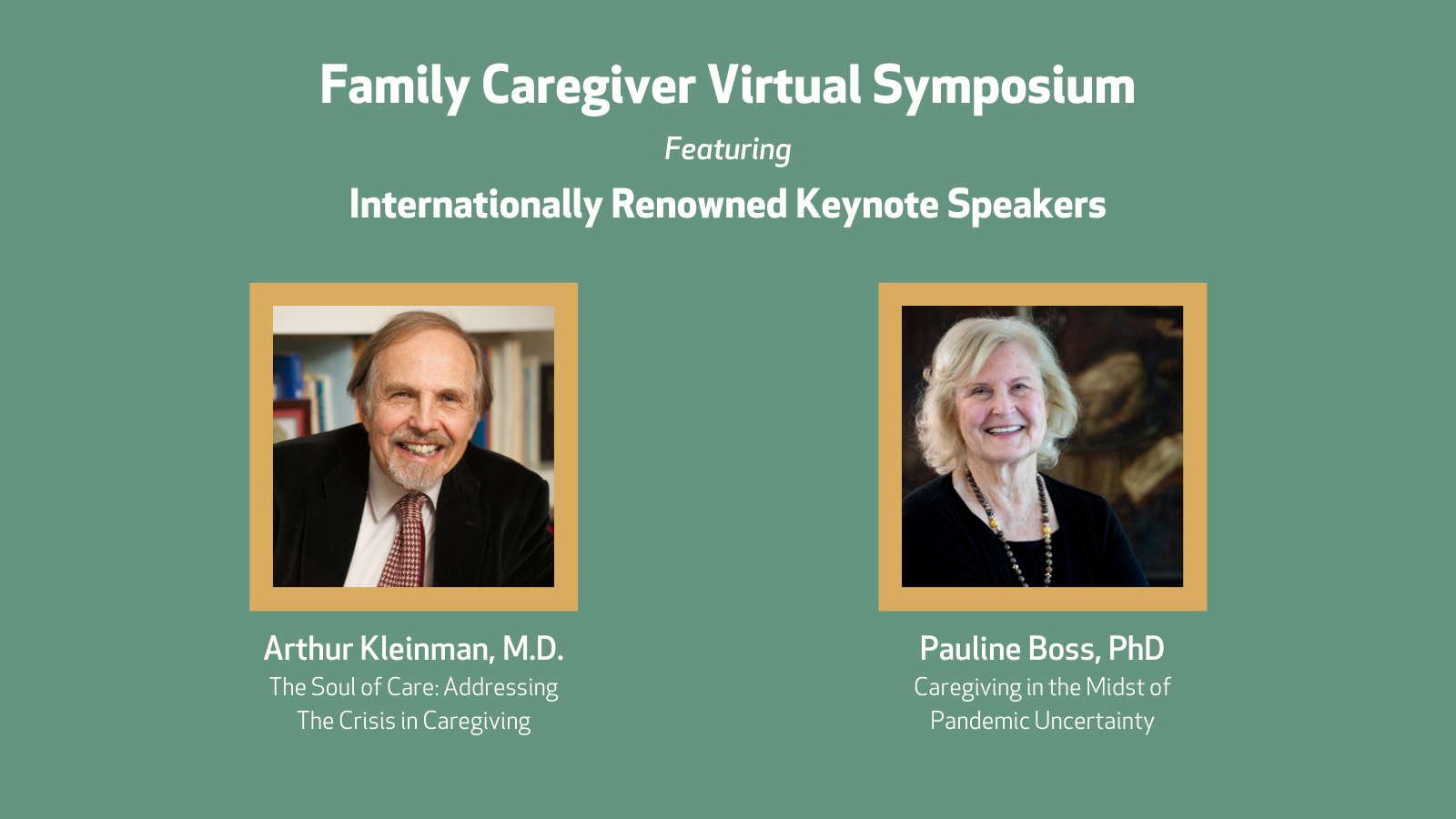 Duet recently welcomed more than 300 family caregivers and professionals from across the globe to its Family Caregiver Virtual Symposium. At the virtual event, Dr. Pauline Boss and Dr. Arthur Kleinman, M.D., shared their professional expertise as academicians, researchers, clinical practitioners, and authors, as well as their personal experiences as caregivers to their beloved spouses. KJZZ reporter, Kathy Ritchie, moderated the event, and AARP Phoenix was the Gold Sponsor. For those who were unable to attend, or wish to experience the inspirational program again, the symposium is available to view anytime online.
"A family caregiver is defined as anyone who provides unpaid care for a loved one," explains Ann Wheat, executive director. "An event like the Family Caregiver Virtual Symposium is so impactful because it helps family caregivers to know that they are not alone and helps to provide them with resources, inspiration, and hope."
During his presentation, Dr. Kleinman discussed The Soul of Care: Addressing the Crisis in Caregiving. Drawing from his most recent book, The Soul of Care: The Moral Education of a Husband and a Doctor, he shared his reflections about caring for his wife, and how the experience transformed his thinking about our medical system and the need to put those who give care at its center. He discussed the challenges family caregivers and professional caregivers face along the journey, including how eventually, the caregiver moves through the daily motions. He also touched on the challenges caregivers face, even after their loved ones pass on. 
During her portion of the symposium, Dr. Boss discussed Caregiving in the Midst of Pandemic Uncertainty. Drawing from her most recent book, The Myth of Closure: Ambiguous Loss in a Time of Pandemic (W. W. Norton, 2021), she talked about how new ambiguous losses have been compounded by the COVID-19 pandemic and how family caregivers can cope and stay resilient. She touched on common losses during the pandemic and how being physically distant impacts grief.
To conclude the Family Caregiver Virtual Symposium, reporter Kathy Ritchie, herself a family caregiver, moderated questions and answers for both Dr. Boss and Dr. Klein. Attendees' questions ranged from caregiving for loved ones to how to still make sure their needs are met on the caregiving journey. "I really appreciated the differing views from the presenters," says one attendee who felt the Q & A session was the most helpful part of the symposium. "I think that was helpful as we all come from our own perspectives."
In a post-event survey of symposium attendees, 90 percent of respondents agreed that, by attending the event, they felt better able to care for their loved ones and themselves. An overwhelming 99 percent of attendees also preferred the online format, which allowed them to log in and connect from the comfort and safety of their own homes.
Impactful feedback from event attendees:
"His [Dr. Kleinman's] personal insight, honesty, and wealth of professional experience and emphasis on getting personal help for caregiving was valuable."
"Dr. Boss is outstanding. Her insights, sensitivity, and sharing of personal experiences is so helpful."
"The reality of her role as a caregiver was expressed, and her vulnerability was so real and comforting to me. Thank you Dr. Boss."
Some of the best advice that attendees took away from the event:
"Negative thoughts are normal and do not define you as 'bad' for occurring. Embrace change."
"Grief and guilt are not linear."
"The concept of ambiguous loss; 'moving forward' rather than 'moving on.'"
For those who would like continuing support on their caregiving journey, Duet offers ongoing virtual support groups, referrals to resources, and a Finding Meaning and Hope video discussion series for family members caring for someone with Alzheimer's and other dementias.