Duet Volunteer Celebrates More Than 30 Years of Service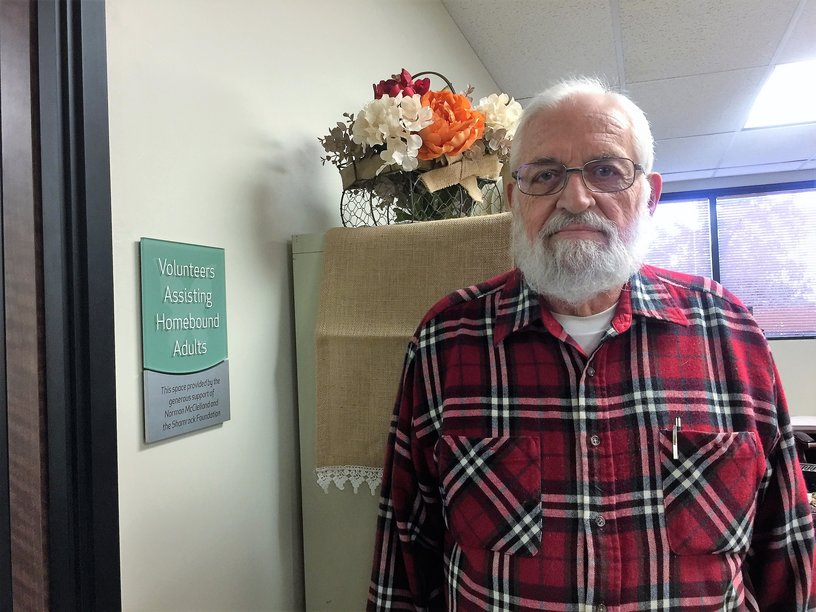 "I signed a one year volunteer contract for Duet – and I'm still figuring out which year it's referring to," jokes John Hanks. John actually went through volunteer training in March 1987—nearly 32 years ago. Since then, he has provided more than 400 rides to medical appointments, and countless hours of computer assistance, grocery shopping, minor home repairs and inspections, and paperwork help to hundreds of Duet neighbors.
During his professional career, John was a senior technical writer for Honeywell. He found out about Duet through his faith community in 1987 and begin volunteering because he wanted to serve others.
"I have a background in the Boy Scouts, and in Scouting, I learned to serve, not to be served," John says. "I strive to help other people at all times."
Today, John focuses mainly on transporting homebound adults to and from medical appointments. He is also the Duet liaison to Christ Church of the Valley.
"For some, Duet is their only way to get back and forth to the doctor's because their families aren't here or are working during the day," he says. "I provide transportation all around town and it always feels good to help out."
In addition to Duet, John also volunteers regularly at other local nonprofits now that he's retired.
"Volunteering is what I'm choosing to do with my retirement," he says. "I believe we live longer because we're doing good for others."
John adds that his worldview of "God and country, others, then self" keeps him actively serving his community.
"When you provide transportation to someone who needs it, you're blessed whether you're the driver or the person being driven," John says. "After one conversation with a Duet neighbor, my problems don't seem as big as they once were."
When asked how long he plans to continue to volunteer, John says, "as long as the good Lord lets me."
Click here to learn more about volunteering with Duet.