Duet Receives $40,000 Grant from Virginia G. Piper Charitable Trust to Increase Access to COVID-19 Vaccinations for Seniors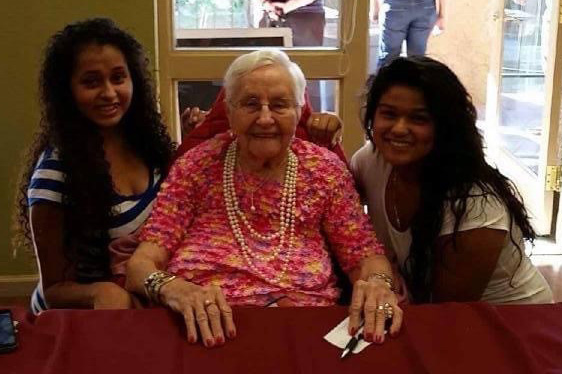 While COVID-19 vaccines have become more widely available, many vulnerable seniors in Phoenix still need assistance with scheduling vaccine appointments and transportation to receive the shots. Because of this, Virginia G. Piper Charitable Trust has awarded Duet: Partners In Health & Aging a $40,000 grant to support its work to help Valley seniors to receive their COVID-19 vaccines.
With this generous backing, Duet has partnered with Elevate Phoenix in a unique intergenerational effort to improve access to COVID-19 vaccines for some of the Valley's most vulnerable senior residents. This partnership draws on the strengths of both local organizations. Duet's mission is to promote health and well-being through vitally-needed services for homebound adults, family caregivers, faith communities, and grandfamilies. Duet celebrates its 40-year anniversary this year and continues to provide services free-of-charge. Elevate Phoenix's mission is to deliver long-term, life changing relationships with urban youth. Elevate Phoenix has an 11-year history of developing stable, consistent relationships with urban students provided by full-time Teacher-Mentors to create structure and accountability for transformation. The goal of the partnership is to register local seniors for the COVID-19 vaccine and, if needed, provide free transportation to their appointments. To do so, Duet and Elevate Youth will work together to reach out to vulnerable seniors in need of these services, and Elevate Phoenix's youth volunteers will help make the appointments and provide the rides.
"This intergenerational program, matching our alumni youth with Duet's elders, allows our graduates to step up and help those in the community who need it most," says Dalila A. Gamper, Executive Director of Elevate Phoenix. "It's a chance to give back and learn important life lessons that our Elevate Phoenix youth definitely embrace."
Some of the goals of the new partnership are to: promote intergenerational awareness education and relationships between youth volunteers and service recipients; to help volunteers gain personal growth and leadership experience; and to allow Duet to reach more service recipients that may not have served otherwise.
"Duet is grateful to Virginia G. Piper Charitable Trust for their support so that we can help the community's most vulnerable population receive their vaccines," says Ann Wheat, Executive Director of Duet. "We look forward to working with Elevate Phoenix and helping seniors in our community with this vital service."
The partnership is slated to run from now until mid-November and is intended to serve both English and Spanish speaking seniors. For seniors in need of COVID-19 vaccine registration and transportation help in the Phoenix metro area, contact Jazmine Hall at jhall@elevatephoenix.org or (480) 510-8708.