Duet Honored to be a Maude's Award Recipient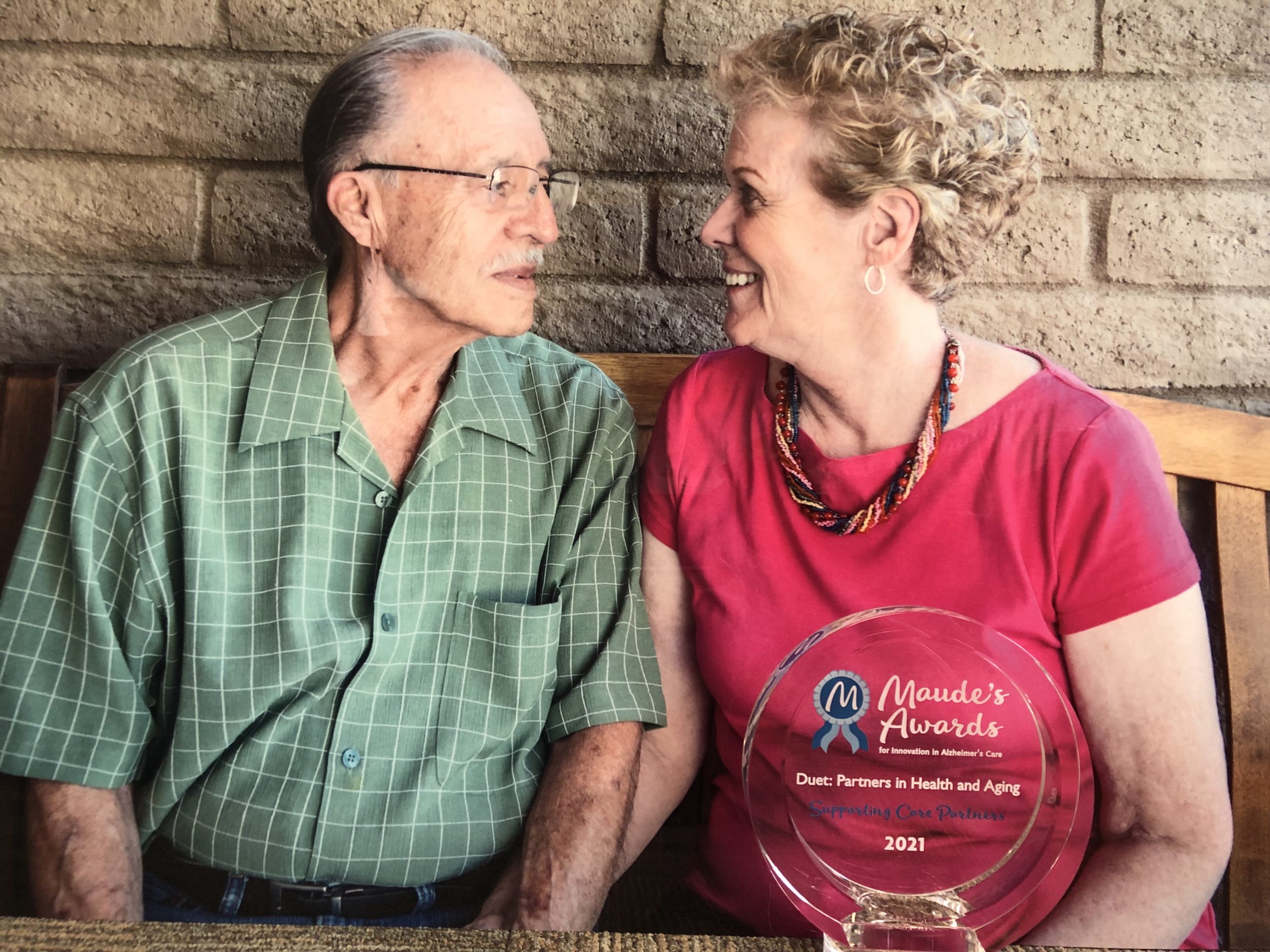 The second annual Maude's Award recipients were recently announced. Three organizations from across the nation each received $25,000 and five individuals received $5,000 each. Duet: Partners In Health & Aging is honored to be among the $25,000 award recipients.
Maude's Awards was created to enrich the quality of life for persons living with Alzheimer's disease and related dementias and their care partners. It provides monetary awards to organizations and individuals for innovations excelling in one of the categories of care.
Duet was honored in particular for Finding Meaning and Hope program, a free video discussion program for family members caring for someone with Alzheimer's and related dementia. The program gathers care partners in person or online for 10 weekly sessions led by a trained volunteer facilitator. Finding Meaning and Hope teaches care partners effective strategies for managing their ongoing stress and grief, while building resiliency and restoring meaning and hope in their lives. Duet celebrates its 40-year anniversary this year as a partner in health and aging through its vitally needed, free-of-charge services to homebound adults, family caregivers, faith communities, and grandfamilies.
"We are so honored to receive this award," says Ann Wheat, executive director of Duet. "These funds will truly go far to bring Finding Meaning and Hope's critical support to dementia family caregivers across the nation."
Maude's Awards was created in 2019 by Richard Ferry (co-founder of Korn-Ferry International) in honor of his beloved wife of 65 years. In 2013, Maude was diagnosed with dementia. Now as a loving care partner and tireless advocate, Richard continues their journey together by discovering and sharing innovations that speak to the challenges and needs of persons living with dementia and their care partners. Maude's Awards are for achievement and demonstrated success, as opposed to grants for future programs. The nominated program must have been active in 2020 or the year prior. If the program is currently active or recurring, it must have completed one year of operation, or enough time to demonstrate success.