Celebrate Duet's 40th Anniversary and Create a New Family Holiday Tradition at the December 12 Poinsettia Tea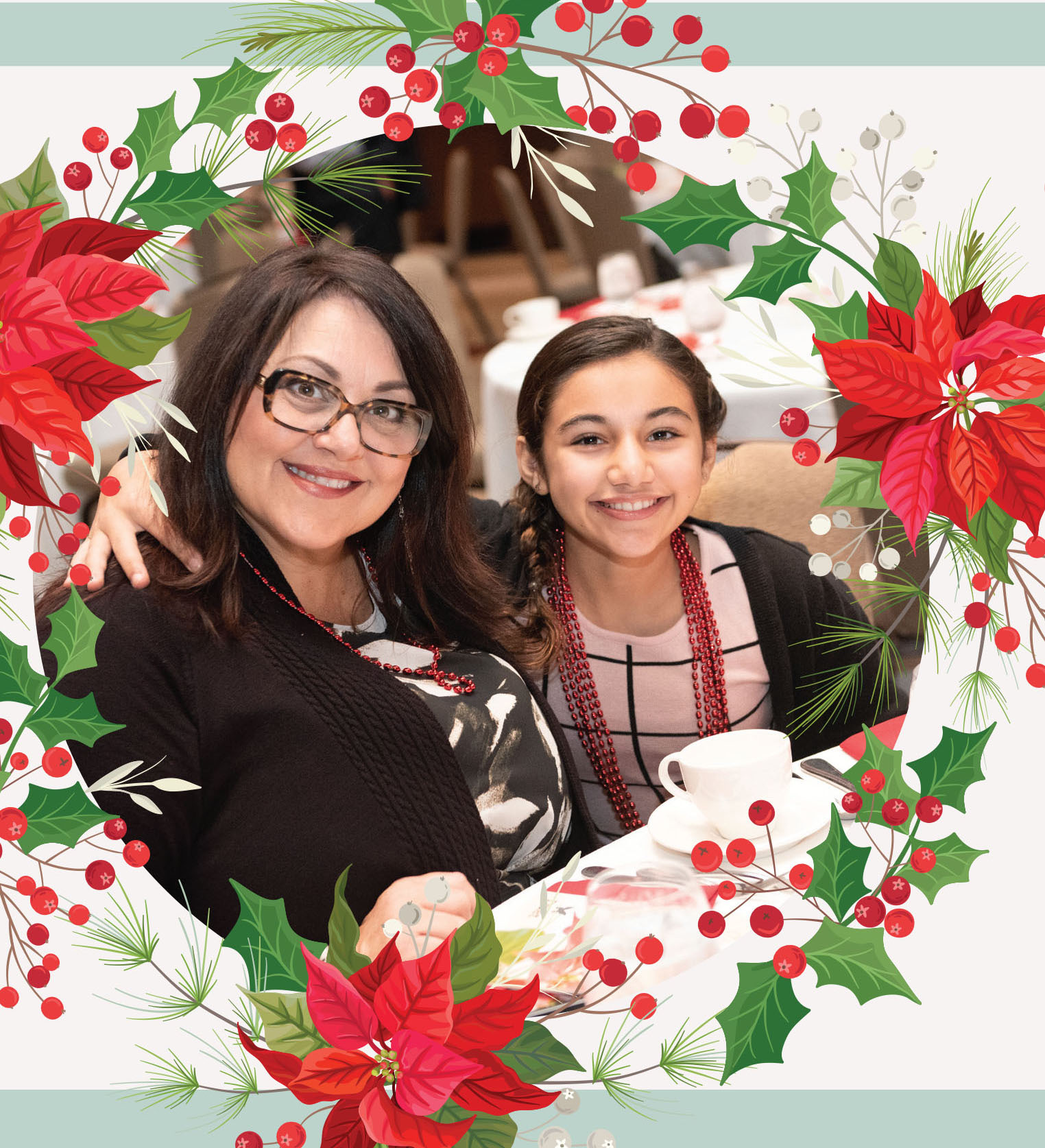 To kickstart the holiday festivities, Valley residents are invited to celebrate Duet's 40th anniversary at their 31st Annual Poinsettia Tea. The festive event will take place on Sunday, December 12, at 2 p.m. at the Hyatt Regency Scottsdale Resort & Spa at Gainey Ranch, located at 7500 E. Doubletree Ranch Road in Scottsdale. All proceeds raised from the popular holiday tradition will benefit Duet: Partners In Health & Aging.
This year marks Duet's 40th anniversary of providing vitally needed health and well-being services that are provided free of charge for family caregivers, grandparents raising grandchildren, homebound adults, and faith communities. The tea will feature heartfelt stories about Duet's impact in the community and guests will enjoy the jazzy, upbeat sounds of The Liam Connor Trio. Destry Jetton, Arizona Midday host, will serve as the emcee and long-time Duet volunteer and supporter Mary Lou Bessette will receive the Dosia Carlson "KARED About" Award. Of course, no Poinsettia Tea is complete without scrumptious scones, tasty tea sandwiches, and delectable desserts with a selection of teas for guests to enjoy. Tickets to the Poinsettia Tea are $75 and available at duetaz.org/tea.
"The Poinsettia Tea is our signature fundraising event of the year, and our ambitious goal is to raise $163,800," says Tina Lopez, director of development at Duet. "We rely on the funds raised from this event to continue to provide free-of-charge health and wellness services to aging adults in the Phoenix metropolitan area."
This year, the Poinsettia Tea will be a cashless event. The basket display in the ballroom lobby of years past will be replaced with all items being featured in an online silent auction beginning December 6. Guests will register their credit card online in advance of the tea, so bidding on auction items and making donations will be a breeze for all.
COVID-19 Safety Precautions
While the Poinsettia Tea was in a virtual format in 2020, it is back in-person this year. The health and safety of guests, volunteers, and staff is Duet's highest priority. In adherence to CDC guidelines, Duet asks that guests wear a face covering at all times, except while eating and drinking, regardless of vaccination status. The Hyatt takes pandemic safety seriously and has a strict sanitation policy in place to minimize physical interactions. The Hyatt will provide masks as needed and touchless hand sanitizer dispensers; the ballroom allows for careful spacing of tables.
Duet will also livestream the program portion of the tea for any ticketed guests who cannot attend, and a $25 virtual streaming of the event is available for those not comfortable attending in-person events.
Fry's Food Stores is the Gold Sponsor for this event.
To learn more about the Poinsettia Tea, contact Lori Appleby Hoke at (602) 274-5022, ext. 132, or email applebyhoke@duetaz.org.