A Faith Community Nurse Focuses on Education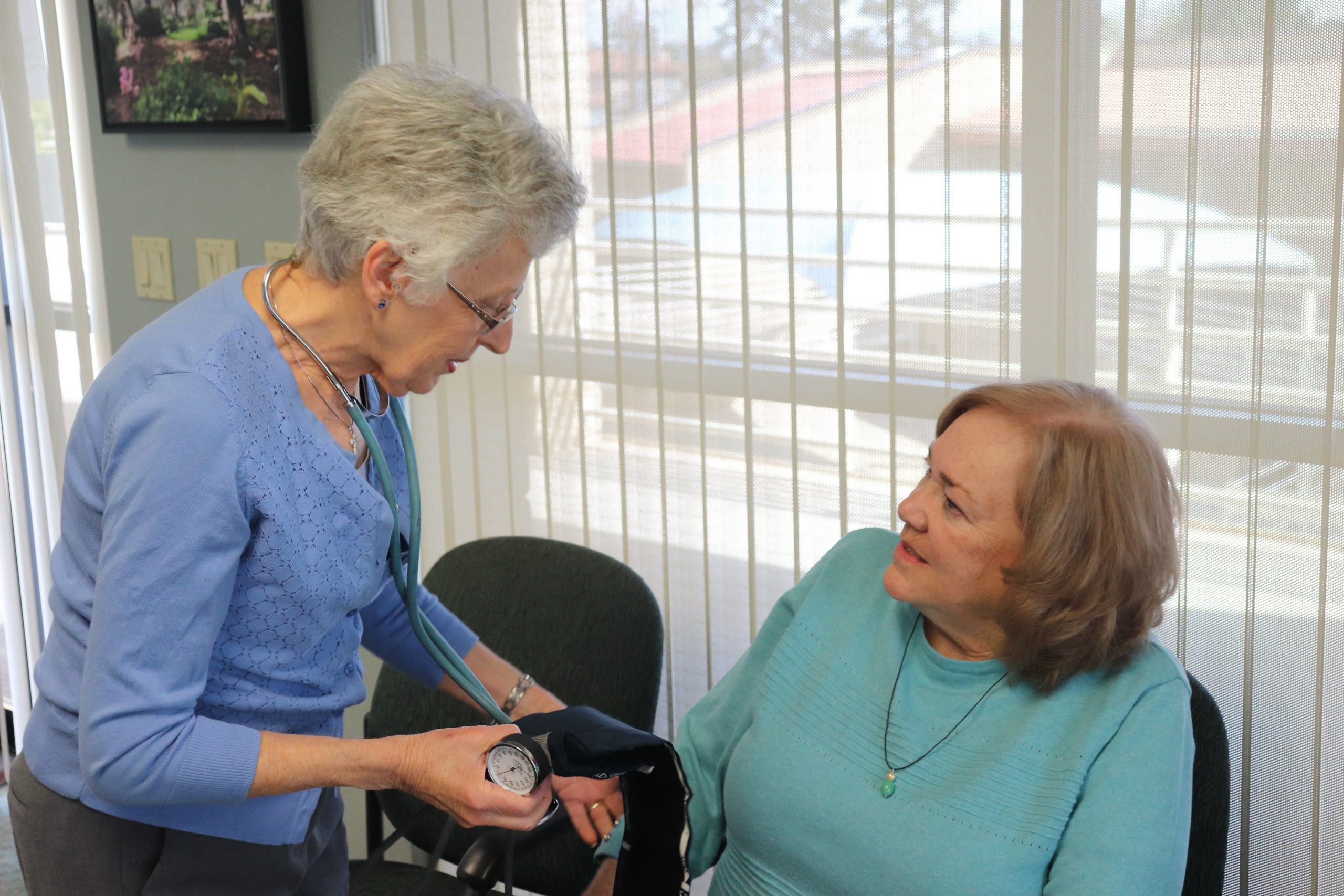 By Will Everett, Duet Communications Intern
As a faith community nurse and the director of health ministries at King of Glory Lutheran Church in Tempe, Karen Hernandez has many important responsibilities in her congregation. Karen has been a faith community nurse since 1996, and not only does she serve her congregation as a health professional, but also as an educator.
A faith community nurse is a registered nurse who serves their faith community as health educator, personal health counselor and advocate, facilitator of health support programs, and interpreter of the relationship between health and faith, according to the American Nurses Association. Faith community nursing is a specialized practice of professional nursing that focuses on the intentional care of the spirit as part of the process of promoting wholeness and preventing or minimizing illness.
"My favorite thing to do out of all my duties is the educational aspect," Karen says. "Education is something that I feel honored to have at our church for health situations."
Some examples of activities faith community nurses perform include visiting the homebound and hospitalized, organizing health fairs, teaching classes, individual counseling regarding medical questions, and more.
Karen has been a licensed nurse for more than 50 years, but she was inspired to pursue the Foundations of Faith Community Nursing course with Duet when she learned about the position through her congregation.
"They were talking about having a nurse on staff at my church," Karen explains. "I became interested and looked to see what the role of a faith community nurse was. I thought that it might be a good fit."
While her official title is director of health ministries, Karen is involved in many different departments within the church. Her role allows her to educate people within her faith community, advocate, and promote health awareness.
"For example, February is National Heart Month, so my duty is to advocate for heart health," she explains.
Specifically, Karen discusses blood pressure, women's and men's heart health, and how to stay active to ensure a healthy heart. She conducts blood pressure checks at the church every Sunday.
"Out of all the things that come with being able to educate, I love the one-on-one time. Talking to people individually—it's helpful."
As for Karen's role at Duet, she is a donor and volunteers extensively for the Foundations of Faith Community Nursing course. She offers advice to new faith community nurses and mentors them in their new roles.
"It's important for health ministries to coexist because we are not a person that is divided," Karen shares. "We are not medical on one side and faith on the other. We must look at each other wholistically."
Click here to learn more about Duet's Congregational Health program and the Foundations of Faith Community Nursing course.