When the Face of Parenting Changes, Duet Offers Help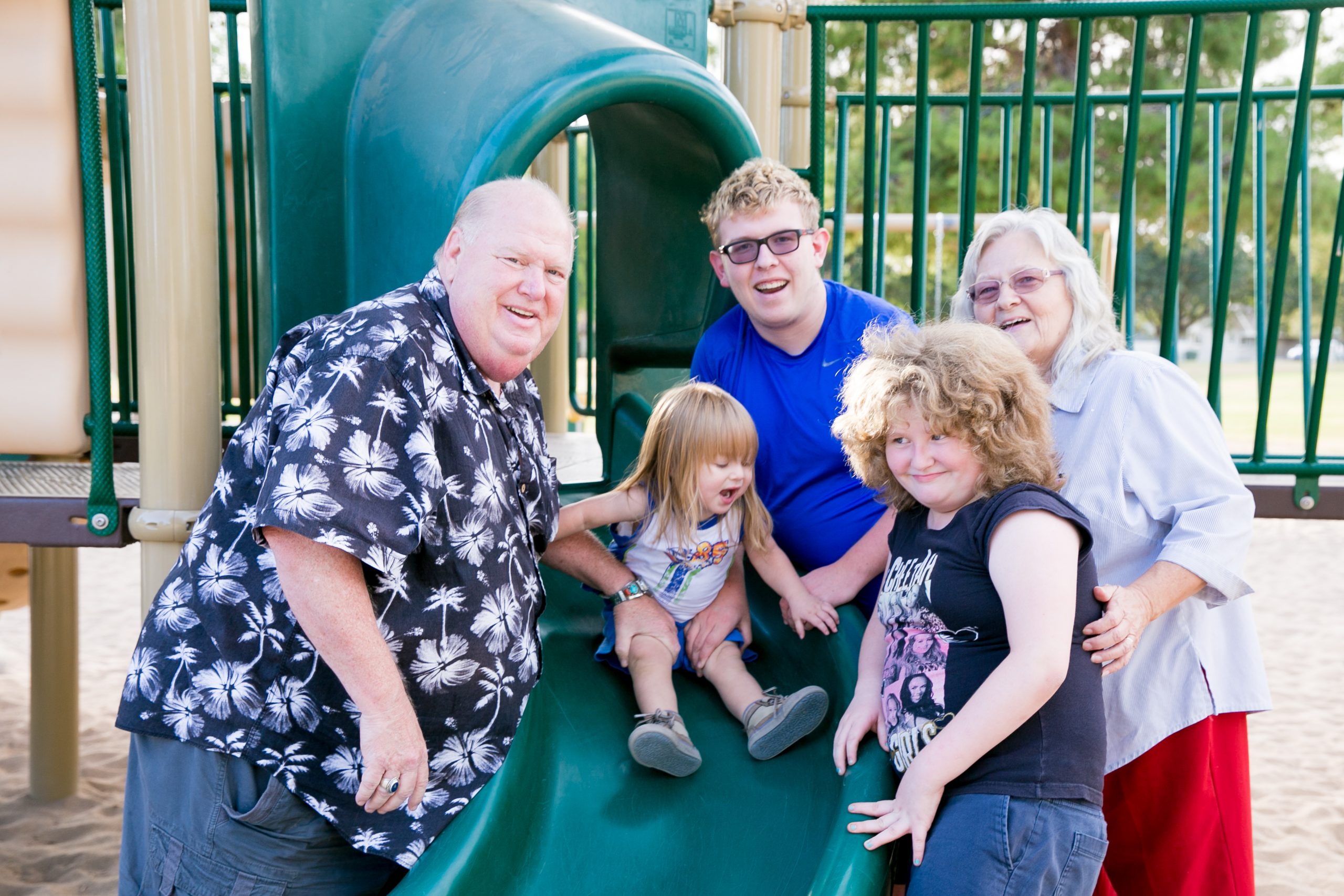 There's something beautiful about watching a seasoned parent comfort a fussy toddler with hugs and kisses. Jill and her husband Stanley have been around the block or two and know exactly how to handle what life throws at them, especially when it comes to parenting. These two 66-year-olds are parenting for the second time, only this time it's as grandparents.
"Our daughter and her husband made bad choices, so here we are," Jill explains. "We got into this because we couldn't bear to think of someone else raising our grandchildren."
Jill and Stanley raised two children of their own and lived in Germany and Japan. Stanley, now retired, spends most of his day caring for and chauffeuring their adopted 17-year-old grandson, Korbin, their 11-year-old granddaughter, Mary Jane, and their almost 2-year-old grandson, Sebastian. Jill works fulltime in accounting and counts her blessings that she has a partner to lean on. "God does take care of me. It would be enormously tough to be a single grandparent nowadays," Jill says.
Notice how the narrative of parenting has changed? In today's climate of shifting family dynamics, it is no longer just the single parent who desperately needs support, it's also the single grandparent. Duet partners with grandparents raising grandchildren by providing vital resources such as group activities for families, support groups, respite assistance and legal guidance.
Although carving out time for self-care is a challenge for these two grandparents, they have a strong faith and still feel the rewards of parenting. "The one thing that was taken from me was that I don't really get to be just a grandma, but watching the grandkids grow and seeing the wheels turn with understanding after they've asked me a question is very rewarding," Jill says.
Looking for helpful resources in raising their grandfamily, Stanley went online and discovered Duet's website, where he connected with a support group. After realizing Duet's available help, they now spread the word to others. Jill says, "I gave our pediatrician one of Duet's flyers after he remarked that he never used to have grandparents coming into his office, but he does now."
Duet is here to partner with the community and walk alongside today's growing new body of kinship caregivers.