Respite Funds for Grandfamilies—A Homerun During School Breaks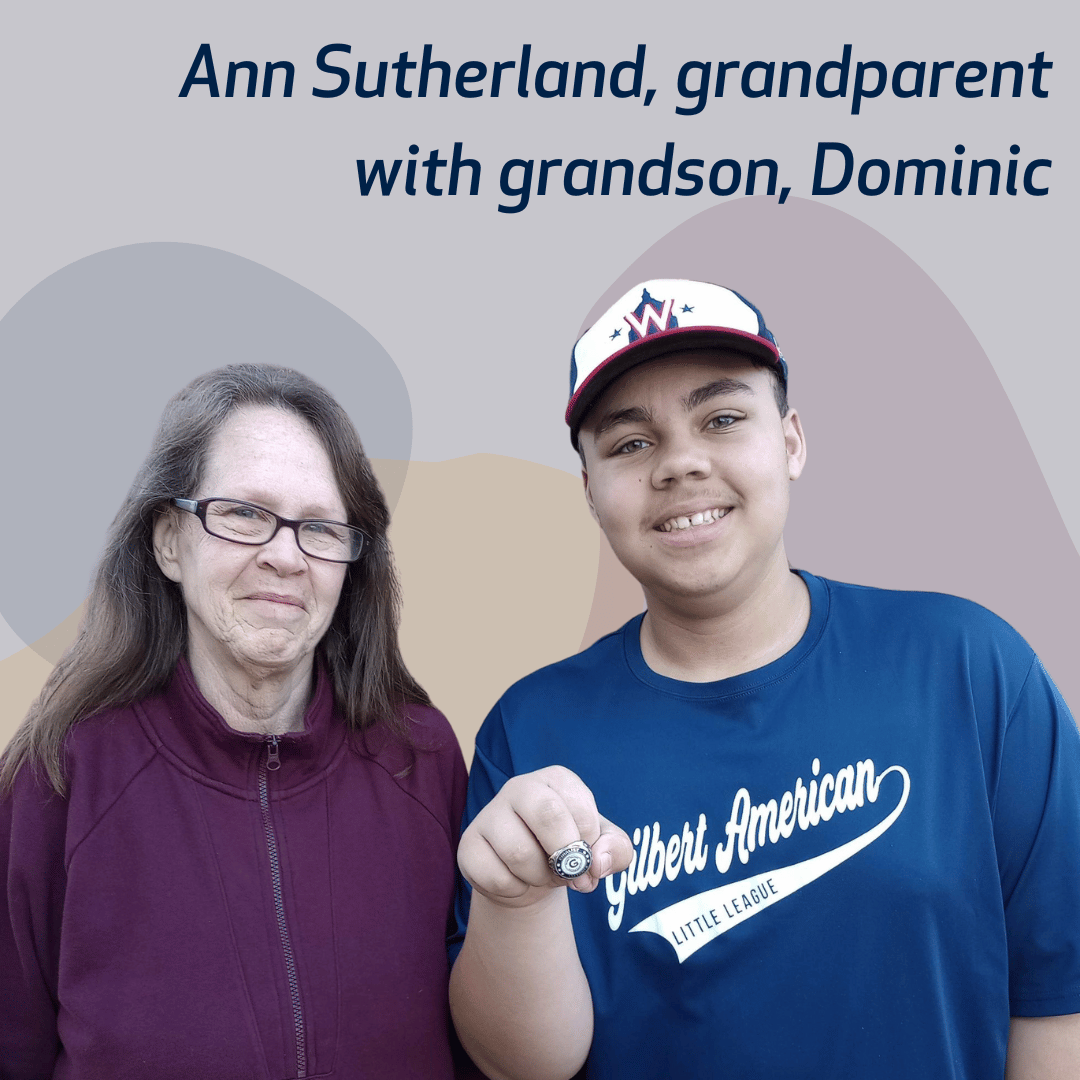 "Duet helps so much because every cent I have of my social security goes to pay the rent, and it's just me."

Ann, grandparent
You know you've hit a homerun for a grandfamily when a busy single grandmother (sharing custody of three of her seven grandchildren) takes time to share her gratitude for keeping her grandson's future Major League Baseball (MLB) hall-of-fame dreams alive.
That's just what Ann Sutherland did in an email to our Kinship Caregiver Services Director, Patricia Dominguez, giving thanks to Duet for providing her with respite funds. She is one proud grandmother. Dominic has been playing baseball since he was four years old, and recently helped his Gilbert American Little League team finish runner-up in the Championship game, for the Junior division—an accomplishment realized through the peace of mind of Duet's kinship care respite funds.
By taking advantage of respite funds, Ann is better able to afford the costly price tag of youth sports for her grandchildren. She shares, "It means everything because I wouldn't have been able to let Dominic play [baseball]. Some of the leagues have scholarships, but it wasn't always for the entire amount." In addition, Ann is also able to cover the cost of karate lessons for Dominic's younger brother with autism.
With spring and summer school breaks drawing near, providing kids with quality, affordable, and fun
opportunities for skill-building and social interaction is possible. If you're a grandparent or relative now caring for a child and looking for help in covering the cost of extracurricular activities such as youth sports, music lessons, swim lessons, and camp, you may qualify to receive up to $250 per grandchild/year
regardless of income level.
To see if you qualify, please contact kinship care services at (602) 274-5022.