Promoting Health in Mind, Body and Spirit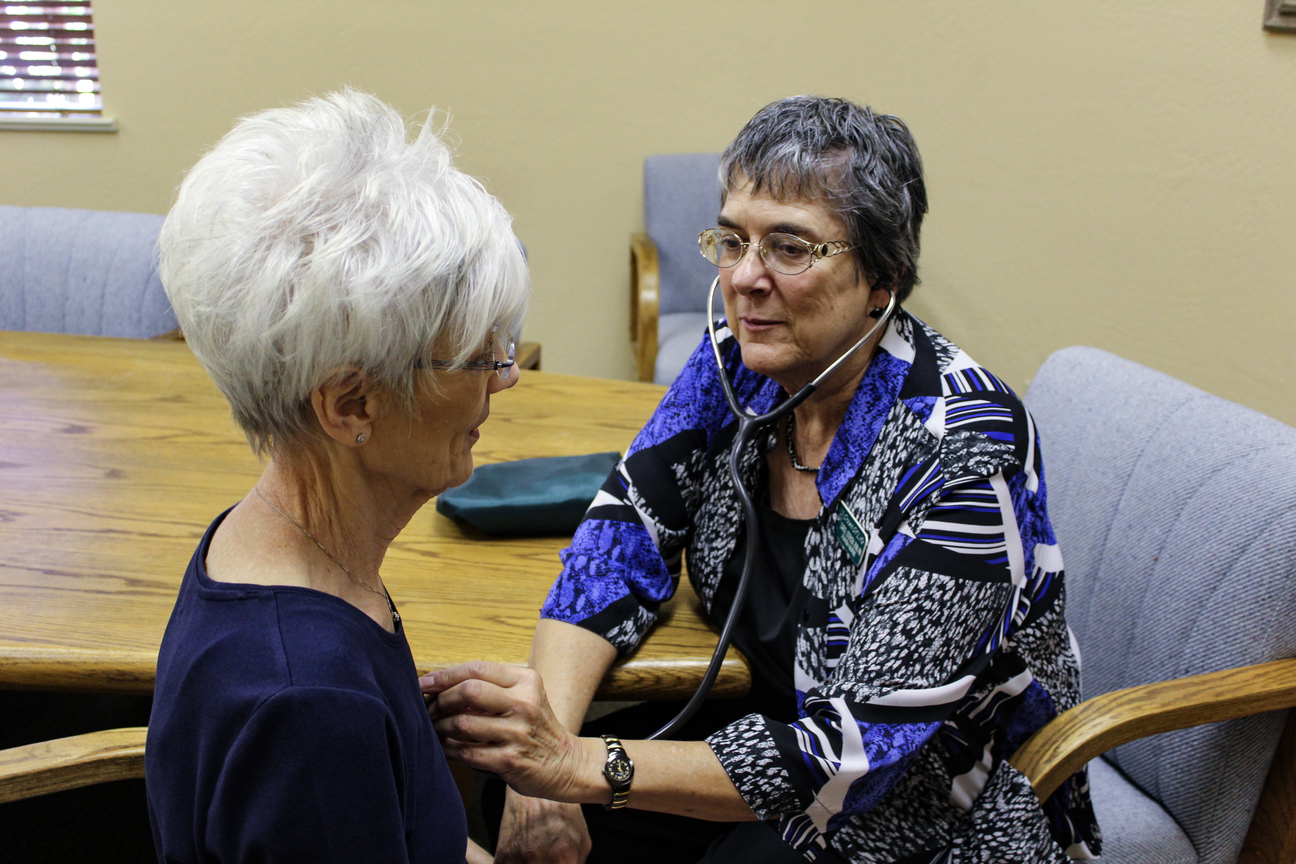 Carol Steficek has been a nurse for more than 40 years, seven of which have been as a faith community nurse. She currently holds this position at Crown of Life Lutheran Church in Sun City West. As a faith community nurse, Carol blends her faith background and her medical expertise to best serve her congregation and the community at large.
She says that her role includes: visiting the home bound and hospitalized; teaching various health education courses; organizing an annual health fair; teaching a new program called Cancer Companions; administering blood pressure checks monthly after church services; individual counseling regarding medical questions; and more.
"I decided to become a faith community nurse because I wanted to from the moment I heard about this back in Michigan; Granger Westberg started the program in Illinois," Carol shares. "I also have a bachelor's of arts degree in theology so my life revolves around the church as well as nursing."
Carol believes that faith community nurses are vital to congregations for health education, visiting people, providing spiritual support, and serving as a community resource.
"One of the most difficult aspects [of the job] is having to say good-bye to friends who have gone to heaven," she says. "The best thing is getting to serve the Lord in a multitude of ways while serving His people. I also can work part-time with flexible hours."
Pastor Phill Robbins, the head pastor at Crown of Life Lutheran Church, believes that faith community nurses provide an educated resource for congregants to turn to for health related questions.
"Having a faith community nurse is a really important component of our congregation and our ministry," he shares.
Carol took the Foundations for Faith Community Nursing course through Duet and also chairs the faith community nurse networking meetings in the Northwest Valley. She says the meetings help keep local faith community nurses updated on individual programs and helps them to share community resources.
"Duet is a valuable resource for the community," Carol says.
"Becoming a faith community nurse before you retire—or as you do—is the best service in the world," she says. "I am blessed to be able to finish my nursing career in this way."
In addition to her nursing career, Carol has authored two books: "Desert Sojourner," which is available through Amazon.com, and "Heart Healthy," which is available by emailing her at kiki2839tm@gmail.com.
Click here to learn more about Duet's Congregational Health program.