New Video Discussion Series Groups for Family Caregivers in Phoenix and Tucson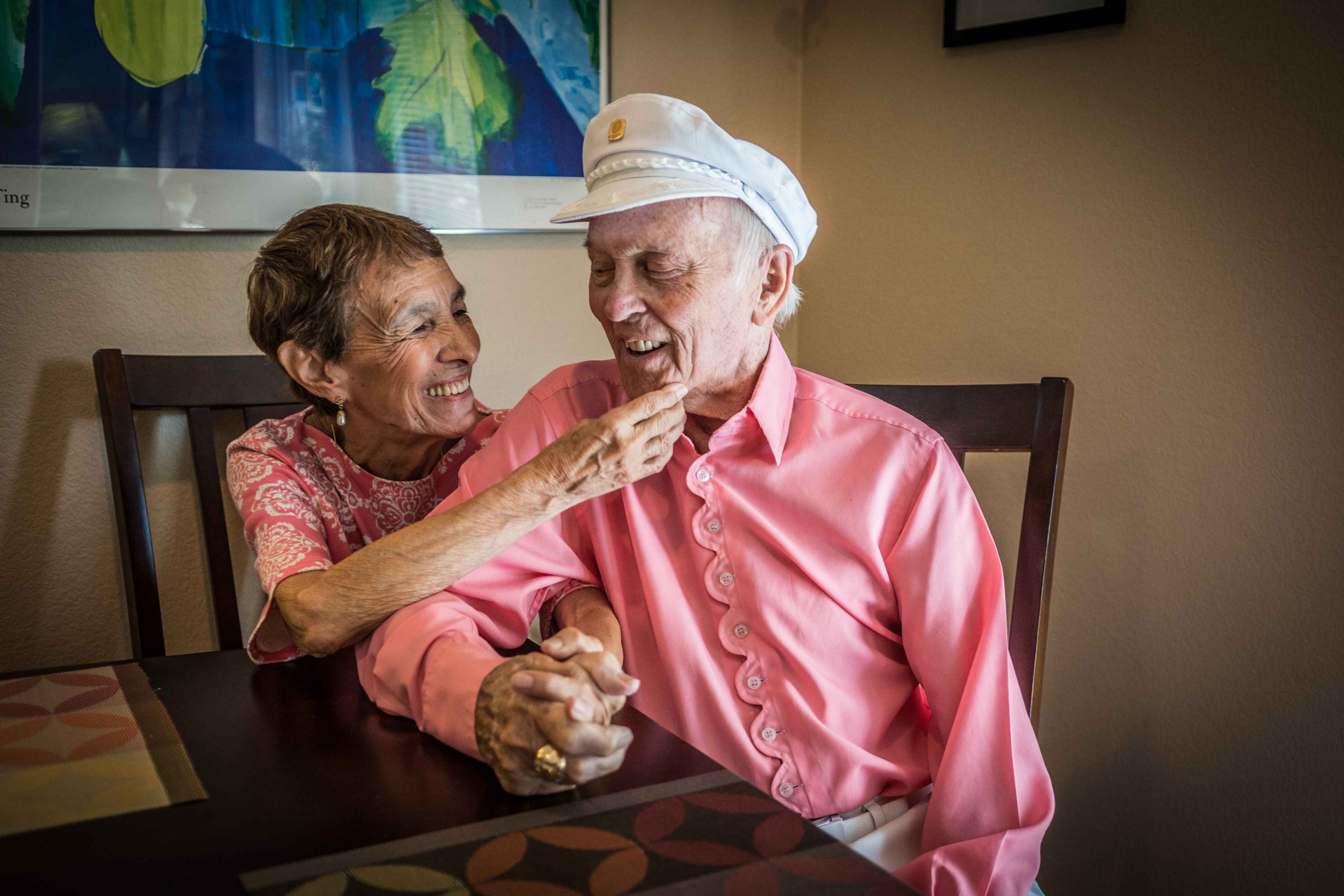 Duet offers a unique resource for family caregivers in its "Finding Meaning and Hope" video discussion series. This 10-week, peer-led group discussion is a free outreach to members of the community who are full-time, part-time or long-distance family caregivers.
Based on the groundbreaking book "Loving Someone Who Has Dementia: How to Find Hope While Coping with Stress and Grief," by Pauline Boss, Ph.D., this video series occupies a unique place in the caregiving landscape. Dr. Boss is best known for her groundbreaking research as the pioneer theorist and clinical practitioner of stress reduction for people whose loved ones are physically present, but psychologically absent, coined "ambiguous loss." By partnering with trained volunteers, Duet is now offering several new "Finding Meaning and Hope" video and discussion groups across the Valley and in Tucson.
Here is what attendees are saying about the series:
"Dr. Boss' theory on ambiguous loss gave a name to what I confront daily," says Kim, a family caregiver. "Although I continue to grieve and miss what used to be a wonderful partnership with my wife, I am now much more able to identify new joys in our life together. This has been life changing for me and helped me be more present and positive when I am caring for my spouse."
"I couldn't believe how Dr. Boss was stating the thoughts and feelings I have, and sharing ways of dealing with them to help caregivers through this journey and come out the other side," says Sandy, a family caregiver.
"The power of the video series is that each week, through a 20-minute video, Dr. Boss gives family caregivers an understanding of their ambiguous loss journey and teaches them the techniques that are crucial to reducing their stress, reclaiming hope and improving their health and well-being," says Ann Wheat, director of Family Caregiver Services at Duet.
Click here to view the trailer of the "Finding Meaning and Hope" video series.
Upcoming "Finding Meaning and Hope" video discussion groups include:
PHOENIX
Wednesdays, February 13 – April 17, 2019
10:30 a.m. – Noon
Pecos Senior Center, 17010 South 48th Street, Phoenix, 85048
RSVP: Pecos Senior Center (602) 534-5366 or email vicki.mcallister@vosymca.org
Wednesdays, February 20 – April 24, 2019
11 a.m. – 1 p.m.
Morning Star at Arcadia, 3200 East Glenrosa Avenue, Phoenix, 85018
RSVP: Christine Ringuette (480) 300-4700
GREEN VALLEY
Thursdays, February 28 – May 2, 2019
3:30 p.m. – 5 p.m.
Posada Life Community Center, 780 South Park Centre Avenue, Green Valley, 85614
RSVP: Denise Turner (520) 393-6835
MESA
Tuesdays, January 29 – April 2, 2019
1 p.m. – 2:30 p.m.
Velda Rose UMC, 5540 East Main Street, Mesa, 85205
RSVP: Pastor Daniel Gomez at Daniel@veldarose.org
SCOTTSDALE
Saturdays, February 9 – April 13, 2019
(no class March 16, 2019)
2 p.m. – 3:30 p.m.
St. Daniel the Prophet, 1030 North Hayden Road, Scottsdale, 85257
RSVP: Margaret Lehn (602) 295-9643 or email margaret@azjoin.com
SUN CITY
Wednesdays, January 30 – April 10, 2019
(no class March 20, 2019)
1 p.m. – 3 p.m.
Desert Palms Presbyterian Church, 13459 West Stardust Boulevard, Sun City West, 85375
RSVP: mary@desertpalmschurch.org or
call (623) 584-4602
TUCSON
Thursdays, February 14 – April 18, 2019
10:30 a.m. – 12:30 p.m.
Pima Council on Aging, 8467 East Broadway Boulevard, Tucson, 85710
RSVP: (520) 305-3407
New "Finding Meaning and Hope" video discussion groups are frequently being added. Click here to find the most updated list of groups or contact Janet Richards at richards@duetaz.org or (602) 274-5022, ext. 141. For those interested in becoming a trained facilitator for the "Finding Meaning and Hope" video discussion series, Duet is hosting a free training on Wednesday, Feb. 20 from 10 a.m. to 2:30 p.m. Contact Janet Richards to RSVP.