Make the Most of Your Time, Become a Duet Volunteer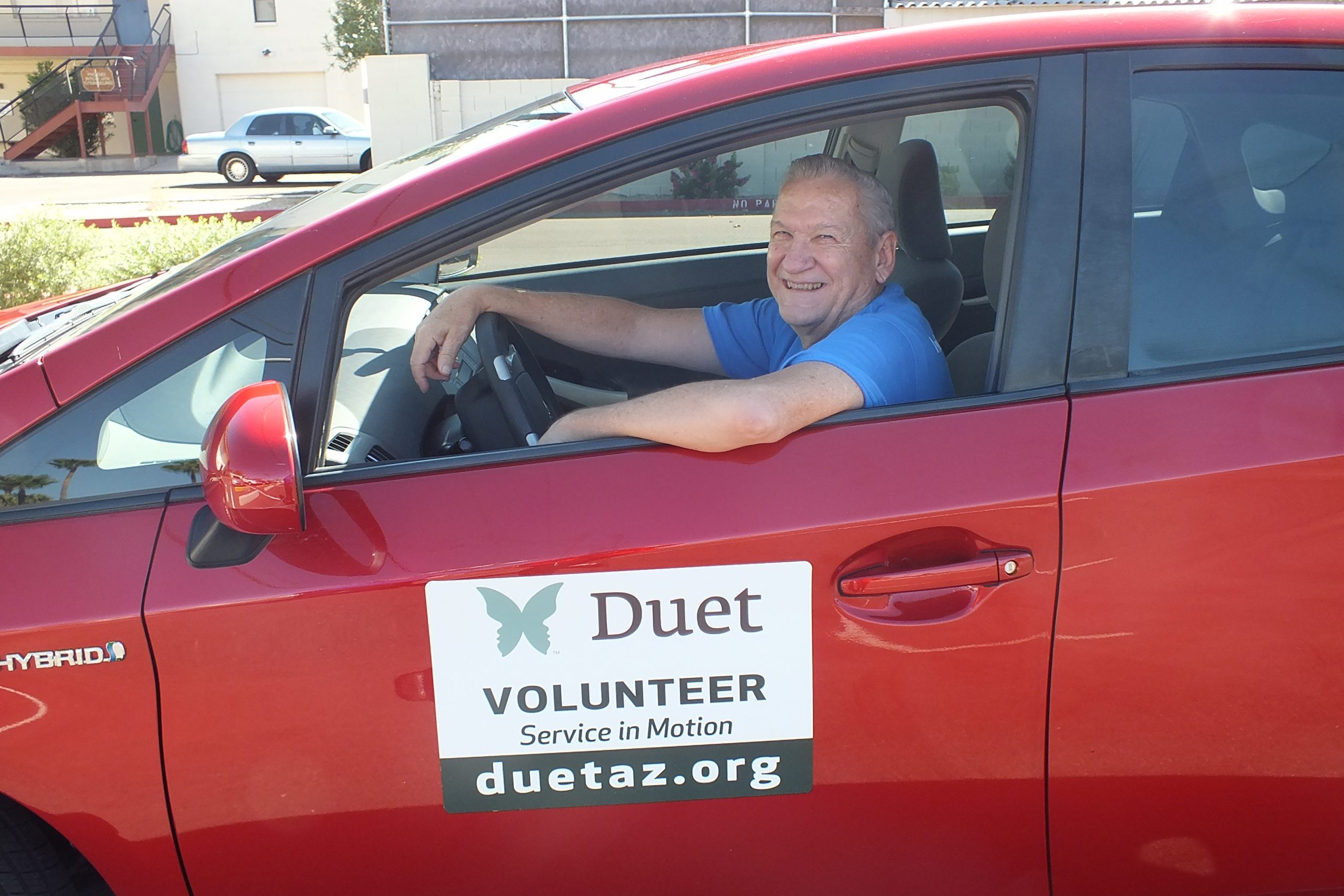 By Jessica Synder
"What's not to like? I meet new people regularly who genuinely appreciate our assistance," says Don Dhondt about volunteering with Duet after he retired from his career of 42 years.
Honeywell hired Don right out of high school in 1965. He serviced and programmed mainframe computers for the company. Don retired in 2007, a couple years before his wife, and once she retired, she expressed interest in volunteering somewhere. Don says she was the catalyst for their volunteering journey. The couple saw an ad in a newspaper stating that Duet was planning a volunteer orientation session. They registered for the session and, after attending, they both signed up that same evening. They began their adventure with Duet in August 2011.
"Volunteering gives me a sense of worth," says Don. "I have time to spare since my retirement and Duet allows me to fill that time with meaning."
Don signed up to be a volunteer for transportation, handyman and computer assistance while both he and his wife signed up for shopping. Today, Don primarily transports homebound adults to and from medical appointments.
"I have found all the neighbors I work with to be truly appreciative of the help Duet provides them, always thanking me for the rides and saying they wouldn't know what to do without the help provided them," he shares.
Many isolated elders and homebound adults like those Don serves are without vital services such as transportation to the grocery store and doctor's appointments this summer. Currently, there are more than 60 homebound adults waiting to be matched with volunteers through Duet. These free-of-charge services include help with grocery shopping, transportation to medical appointments, providing friendly visits, minor home repairs, assistance with basic paperwork and more. The highest demand though for volunteer services is to provide grocery shopping and transportation to medical appointments.
To become a volunteer with Duet, the first step is to attend an orientation. Upcoming orientation dates include June 15, July 17 and August 14. Click here for more information.