Free Discussion Groups for Family Caregivers Available Across Arizona This Fall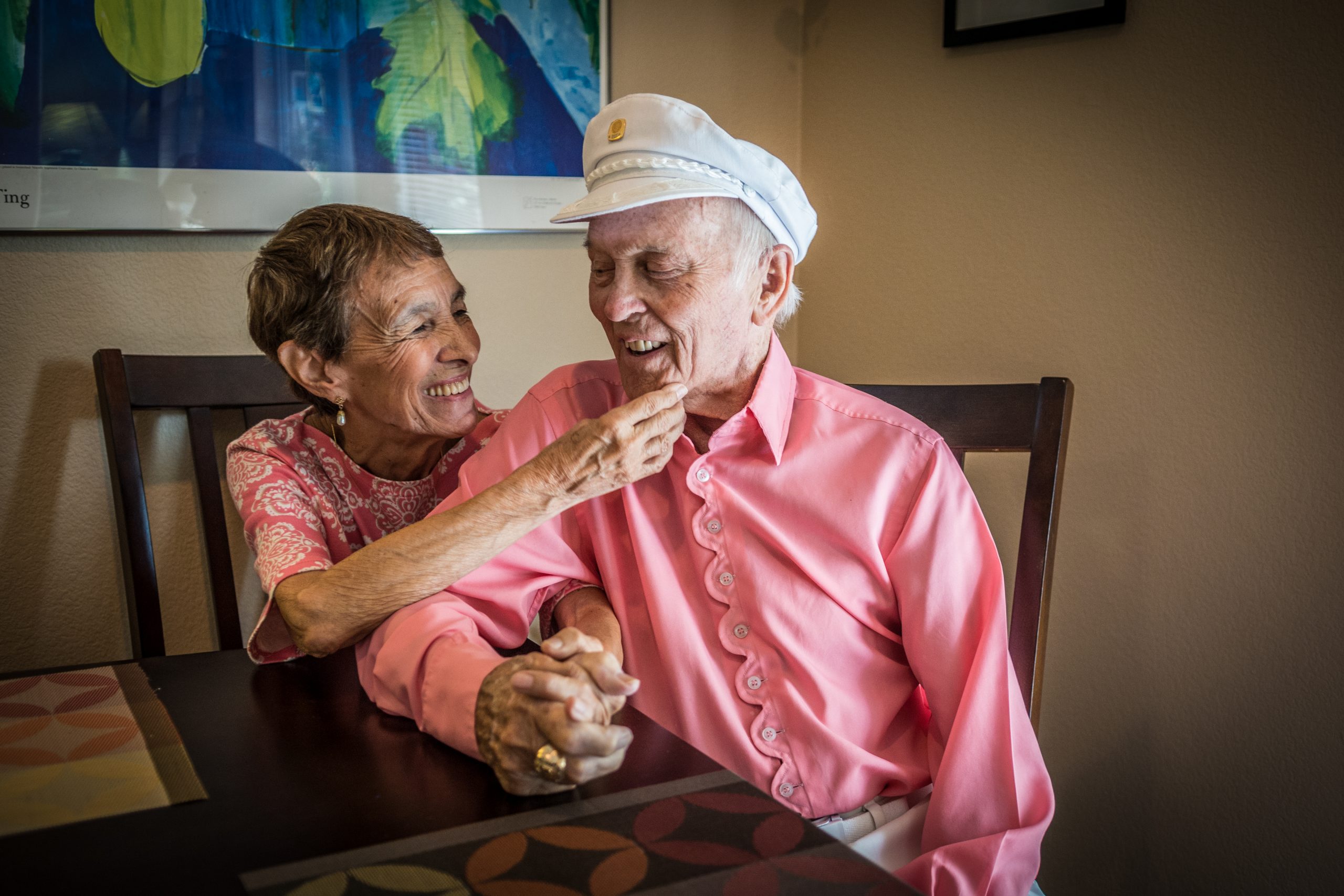 Two new Spanish language discussion groups debut in Phoenix and Tucson
Duet: Partners In Health & Aging offers a unique resource for family caregivers in its "Finding Meaning and Hope" video discussion series. Based on the groundbreaking book Loving Someone Who Has Dementia: How to Find Hope While Coping with Stress and Grief, by Pauline Boss, Ph.D., the video series will introduce participants to skills to help them stay strong, healthy and resilient. The free 10-week group discussion is designed for full-time, part-time, or long-distance family caregivers. Through partner organizations and trained volunteers, many video discussion series groups are starting up this fall. New this year, two discussion groups will be facilitated for Spanish speaking family caregivers in Phoenix and Tucson.
"Finding Meaning and Hope" video discussion series
Inside of Maricopa County
PHOENIX
Thursdays, September 26 – December 5, 2019
1:30 – 3 p.m.
North Phoenix Baptist Church, 5757 North Central, Avenue, Phoenix, 85012
RSVP: Jennifer Grand at (602) 525-9096 or email jgrand1@cox.net or Lorri Paetz at (602) 707-5757
PHOENIX
**Spanish Language Session **
Tuesdays, September 17 – October 15, 2019
11 a.m. – 12:40 p.m.
We Share Knowledge, 2917 West Indian School Road, Phoenix, 85017
RSVP: Graciela Mera at (602) 528-0545 or email gmera@alz.org
NOTE: This session will only cover the first 5 sessions of the series.
SCOTTSDALE
Mondays, September 16 – November 18, 2019
1 – 2:30 p.m.
Franciscan Renewal Center – Guadalupe Room, 5802 East Lincoln Drive, Scottsdale, 85253
RSVP: (480) 948-7460
SUN CITY
Mondays, September 16 – November 18, 2019
1 – 3 p.m.
Desert Palms Presbyterian Church, 13459 West Stardust Boulevard, Sun City West, 85375
RSVP: Mary@desertpalmschurch.org or call (623) 584-4602
SUN CITY
Mondays, September 30 – December 2, 2019
2:30 – 4 p.m.
Benevilla, 13576 West Camino Del Sol #22, Sun City West, 85375
RSVP: Connie Danks at (623) 810-7749 or email cdanks@benevilla.org
SUN CITY
Thursdays, October 3 – December 12, 2019
(No class November 21)
10:30 a.m. – noon
Faith Presbyterian Church, 16000 North Del Webb, Boulevard, Sun City, 85351
RSVP: Karen Tewelis at Hospice of the Valley (623) 583-4848 or Gloria Sannermark at (602) 616-1476
Outside of Maricopa County
LAKE HAVASU
Wednesdays, October 9 – December 18, 2019
1 – 2:30 p.m.
Mohave County Library – Lake Havasu City – Room A
1770 North McCulloch Boulevard, Lake Havasu City, 86403
RSVP: Sarah Bidwell at (928) 753-0794 x4333 or email sarah.bidwell@mohavecounty.us
PARKER
Thursdays, September 5 – November 14, 2019
1 – 2:30 p.m.
Parker Community Senior Center
1115 12th Street, Parker, 85344
RSVP: Lee Ann Anderson or Mandy Shank at (928) 669-1062 or email mshank@townofparkeraz.us
SIERRA VISTA
Wednesdays, September 11 – November 13, 2019
9:30 – 11 a.m.
Ethel H. Berger Center, 2950 East Tacoma Street, Sierra Vista 85635
RSVP: Alexandra Rivera at (520) 432-9496 or email Arivera@cochise.az.gov
TUCSON
Wednesdays, August 21 – October 23, 2019
10:30 a.m. – 12:30 p.m.
Ellie Towne/Flowing Wells Community Center
1660 West Ruthrauff Road, Tucson 85705
RSVP: Debbie Waring at (520) 305-3407 or register at https://findingmeaningandhope.eventbrite.com
TUCSON
**Spanish Language Session**
Thursdays, September 19 – November 21, 2019
5 – 6:30 p.m.
El Rio Neighborhood Center, 1390 West Speedway Boulevard, Tucson, 85745
RSVP: Zury Reyes at (520) 546-2006 or email zreyes@pcoa.org
Here is what attendees are saying about the series:
"Dr. Boss' theory on ambiguous loss gave a name to what I confront daily," says Kim, a family caregiver. "Although I continue to grieve and miss what used to be a wonderful partnership with my wife, I am now much more able to identify new joys in our life together. This has been life changing for me and helped me be more present and positive when I am caring for my spouse."
"I couldn't believe how Dr. Boss was stating the thoughts and feelings I have, and sharing ways of dealing with them to help caregivers through this journey and come out the other side," says Sandy, a family caregiver.
"The power of the video series is that each week, through a 20-minute video, Dr. Boss gives family caregivers an understanding of their ambiguous loss journey and teaches them the techniques that are crucial to reducing their stress, reclaiming hope and improving their health and well-being," says Ann Wheat, executive director of Duet.
To view the trailer of the "Finding Meaning and Hope" video series, click here.
New "Finding Meaning and Hope" video discussion groups are frequently being added. To find the most updated list of groups, click here or contact Janet Richards at richards@duetaz.org or (602) 274-5022, ext. 141.