Duet Volunteer Facilitator Training for Family Caregiver Video Series on December 5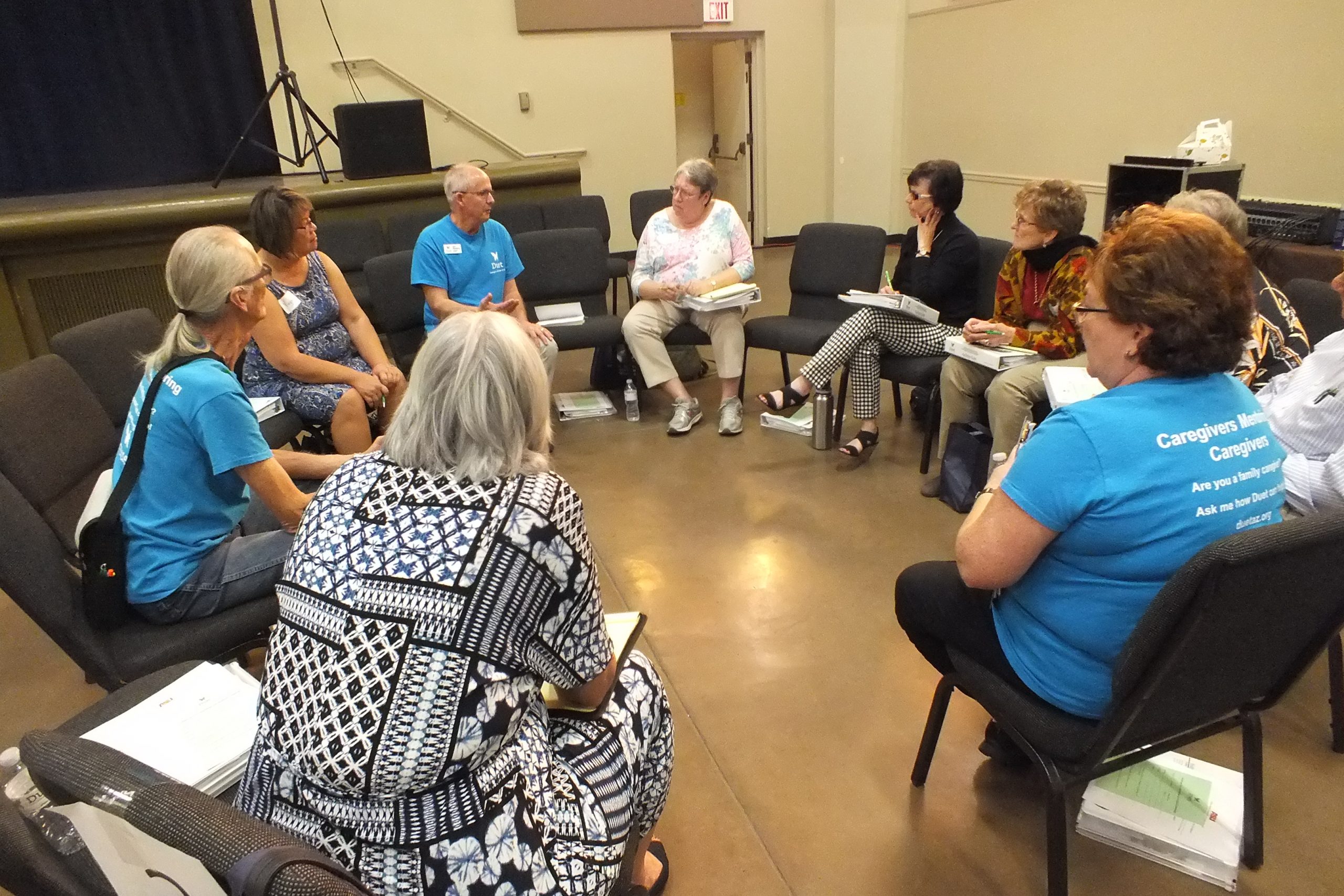 Duet is hosting a facilitator training session for the "Finding Meaning and Hope" video discussion series, produced in partnership with Pauline Boss, Ph.D.
"Finding Meaning and Hope" is a free video and discussion series for family caregivers led by trained volunteers. On Wednesday, Dec. 5, from 9 a.m. to 1:30 p.m., Duet will host a free-of-charge training session to prepare local professionals and caregivers to facilitate the video discussion series. The training will take place at Duet's office, located at 10000 North 31st Avenue, Suite D200, in Phoenix.
This video series is a structured, peer-led group discussion for caregivers experiencing ambiguous loss. Based on the groundbreaking book, Loving Someone Who Has Dementia: How to Find Hope While Coping with Stress and Grief, by Pauline Boss, Ph.D., this video series occupies a unique place in the caregiving landscape. It equips caregivers with an understanding of ambiguous loss and the tools to lower stress, build resilience, and stay healthy. During the December 5 training session, volunteers will learn how to facilitate the video and discussion series to a group of family caregivers in their community. The "Finding Meaning and Hope" video discussion series groups are offered at no cost to family caregivers.
"This video discussion series really is a grass roots type initiative where, one discussion group at a time, we're impacting caregivers in all corners of the Valley and beyond," said Ann Wheat, director of family caregiver services. "We invite anyone who is passionate about helping others on their caregiving journeys to join us to become a video discussion series group facilitator."
Those who are interested in attending the training session on Wednesday, December 5 can RSVP by contacting Janet Richards at richards@duetaz.org or (602) 274-5022, ext. 141. A free lunch is provided during the training session.
Click here to learn more about how Duet supports family caregivers.