Duet Raises $130,770 at Poinsettia Tea Fundraiser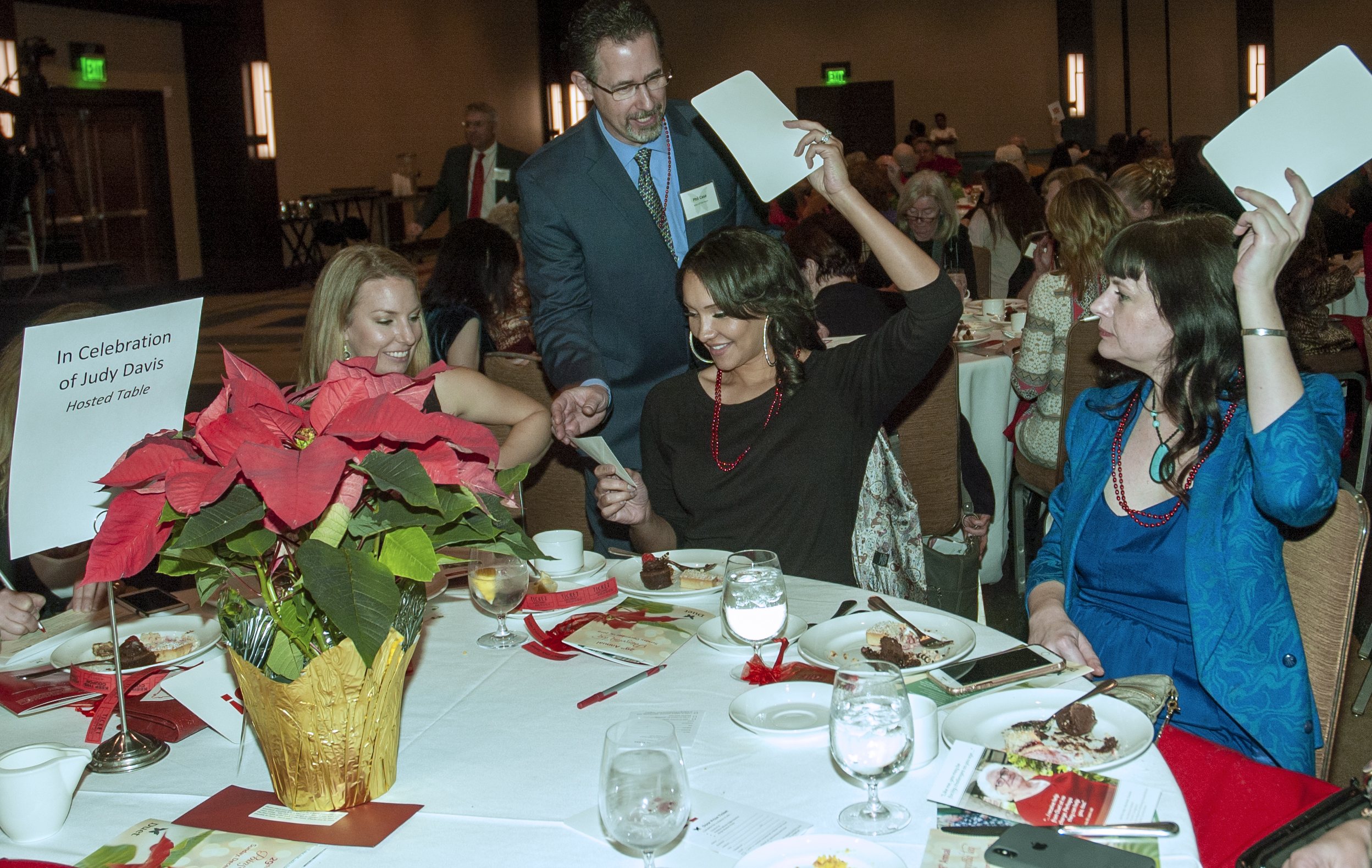 On December 15, Duet held its 29th Annual Poinsettia Tea at the Hyatt Regency Scottsdale where more than 430 supporters gathered together for an afternoon of tea, entertainment, and giving. The event raised $130,770 in net proceeds benefiting Duet's mission to promote health and well-being through its vitally needed, free-of-charge services to homebound adults, family caregivers, faith communities, and grandfamilies.
Destry Jetton, Arizona Midday host, eloquently served as the Mistress of Ceremonies. Duet's Dosia Carlson 'KARED About' Award was presented to Clare Goldsberry, who has been a Duet volunteer and supporter for more than 30 years. A dynamic presenter and excellent writer, Clare has inspired audiences throughout the Valley to volunteer, donate, or ask for help. Her treasure generously parallels her donations of time and talents as a dedicated member of Duet's Vision Society, Legacy Circle, and Board of Directors.
Sandy Mercer, a family caregiver, and Patricia Taylor, a grandmother raising her grandson, shared their heartwarming stories of how Duet has supported them through their journeys. Generosity overflowed as volunteer Ramsey Bergeron led the Call to Compassion where attendees gave $83,358 in donations on the spot. In addition, guests were treated to the soulful sounds of The Shannon Wallace Quartet featuring Charles Lewis.
"We are deeply grateful to all of those who made the Poinsettia Tea a success," says Ann Wheat, executive director. "We are thankful to those who give so freely of their time, talent, and treasure to enable us to support thousands and help them carry forward with the renewed hope they have found through Duet. It's our time for Duet's vision to be widely recognized – a community where every person ages with compassion, dignity, and hope." ​​​​​​​
AARP Arizona was the Platinum Sponsor. APS, Blue Cross Blue Shield of Arizona, Fry's Food Stores, and SRP were the event's Gold Sponsors. CopperPoint Insurance Companies was a Silver Sponsor.