Duet Leads the Way in Helping Grandparents Raising Grandchildren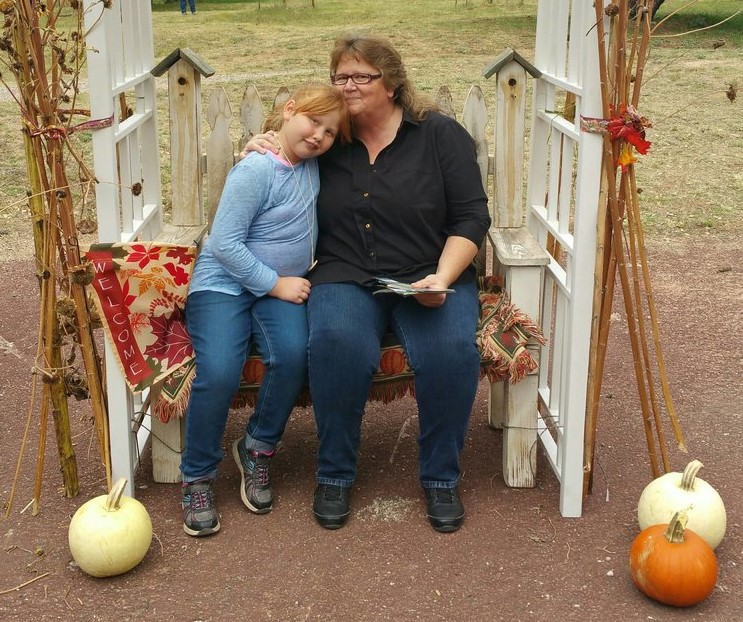 By Clare Goldsberry
Grandparents are raising their grandchildren in greater numbers across the United States, much of this being driven by the drug abuse and opioid epidemic. Earlier this year, the House and Senate passed the Supporting Grandparents Raising Grandchildren Act, which was signed by President Donald Trump on July 9, 2018. This new legislation is expected to help 2.6 million children being raised by grandparents or another family member, and provides $1 billion in funding to states over the next two years to combat the opioid epidemic as part of the 21st Century Cures bill.
Long before the federal government stepped in to help however, Duet was well aware of the many grandparents raising their grandchildren due to the ongoing drug problem that is now exacerbated by the opioid crisis. In 1995, as the challenges of grandparents taking the responsibility for raising their grandchildren became evident, Duet developed its own service area to help grandparents raising grandchildren. Today, this large and growing program serves hundreds of grandparents and grandchildren in the Valley each year.
These grandparents are presented with many challenges that they didn't expect to face in their "golden" years such as court battles over custody, medical expenses, and providing emotional support for grandchildren who may have suffered trauma.
In his opening statement, Grandparents to the Rescue: Raising Grandchildren in the Opioid Crisis and Beyond, Senator Bob Casey, Ranking Member, told the Senate what Duet has long known: "Raising the children of a parent struggling with addiction presents additional challenges for grandparents. Often they spend time in the courts struggling to out custody. Frequently, they need to learn the special education system to get their grandchildren the support they need. Children of addicted parents have often experienced trauma, and been exposed to violence and drug use, so grandparents must address a child's mental health needs. And they need to help the child navigate their relationship with their parent who is still using opioids. All of this can be overwhelming when you expected the next phase of your life to be retirement and it takes a toll on the grandparents' physical and mental health."
Over the past 23 years Duet has seen the struggles of grandparents raising their grandchildren – often multiple grandchildren including infants and teenagers – that come to the grandparent's home to prevent them from going into the foster care system.
Duet's Grandparents Raising Grandchildren service area offers legal guidance and information assistance; respite assistance; information on resources for additional help; educational workshops; and grandfamily outings that include group activities and parties to celebrate various holidays. More importantly, Grandparents Raising Grandchildren provides a loving community of people who share the same challenges.
Jody Wells, a 54-year-old grandmother, has been raising her 10-year-old granddaughter since she was 4. Jody doesn't regret the fact that she stepped in when her daughter could not provide a stable home life for the child due to a drug problem.
While life hasn't been easy for Jody, and things were often financially tough, today Jody works for the Family Involvement Center in Phoenix, where she first heard about Duet and the Grandparents Raising Grandchildren program.
"I spent the first nine months raising my little granddaughter and feeling quite alone in my situation before I found out about Duet and the grandparents program," says Jody. "If I'd known about Duet from the start I'd have been there immediately. Going to support groups has really been helpful. When you're in this mess you can't see clearly what you need to do, but the support, information and ideas that we get at these meetings is so helpful. I really appreciate Duet – it gives us all hope."
Today, Jody helps other grandparents in the same situation and taking them to the support groups that Duet provides because raising a grandchild is much different than raising one's one child.
"As a grandparent raising a grandchild, especially when taking an older child from a bad situation, it's literally undoing what had been done to them and re-creating their life," Jody explains.
"When I work with grandparents, I try to teach them how to be parents again because this is a completely new generation we're raising. We have to learn all the tools and techniques to help these children. I have been very blessed," she adds. "Duet has been a big help."
Click here to learn more about Duet's services for grandparents raising grandchildren.