Duet in Need of Summer Volunteers to Help Seniors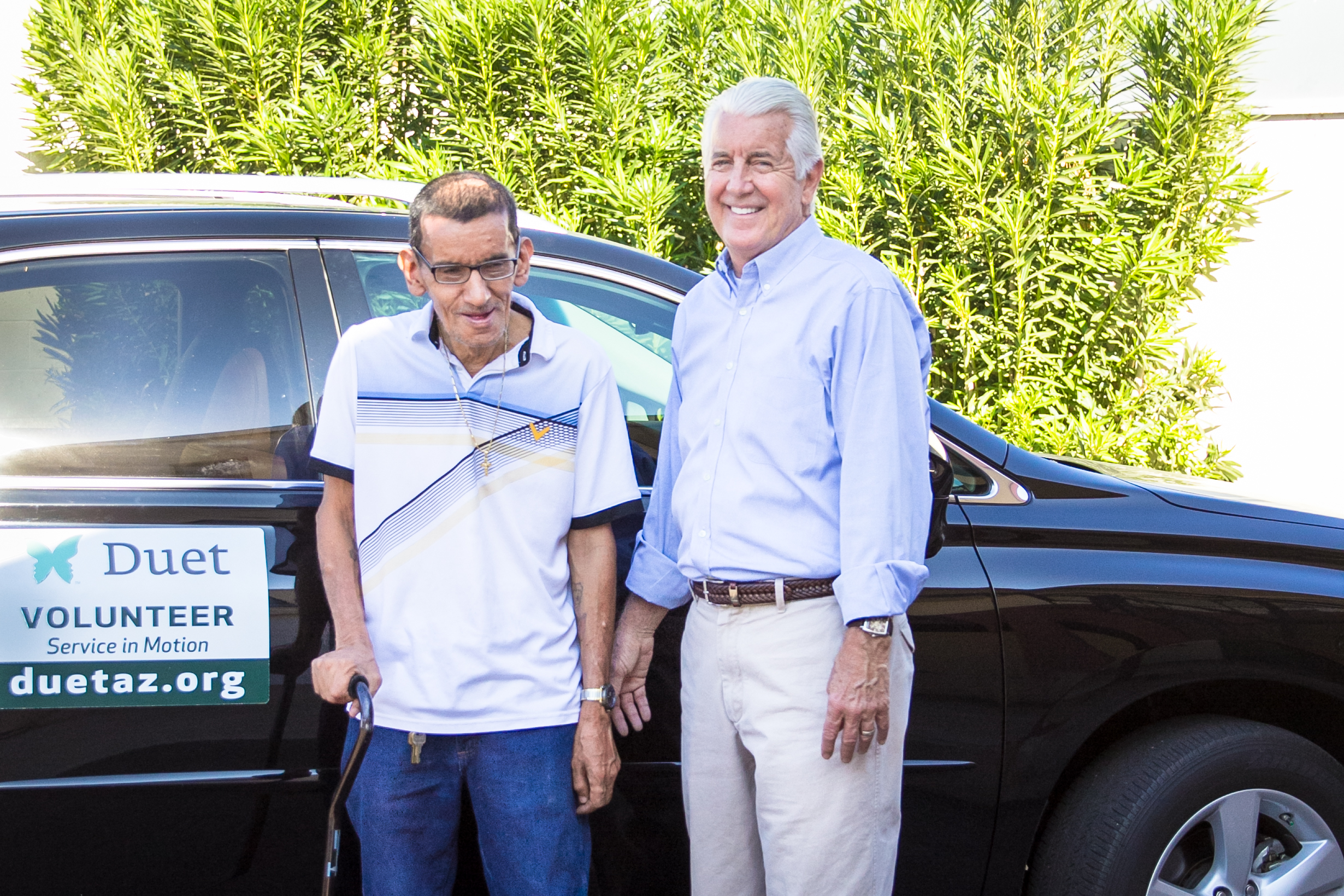 By Sam Romero, Communications Intern
Many isolated elders and homebound adults are without vital services such as transportation to doctor's appointments and trips to the grocery store this summer. Currently, there are 74 homebound adults waiting to be matched with volunteers through Duet. These free-of-charge services include help with grocery shopping, transportation to medical appointments, providing friendly visits, minor home repairs, assistance with basic paperwork, and more.
"The summer has always been a desperate time for us to retain the volunteers that we have but also recruit new volunteers to help fill in the gap of volunteers who are out of town," says Sue Reckinger, senior director of volunteer services. "Our highest need is volunteers who can take homebound adults to their medical appointments and trips to the grocery store. Volunteers set their own hours and we match them with homebound adults close to them, so it's as flexible and convenient as possible."
Currently, the highest need locations for volunteers are south Scottsdale (85251 zip code) and south Glendale (85301 zip code).
Through volunteers, Duet is able to provide these services free of charge to help Valley seniors and homebound adults live as independently as possible. To become a volunteer with Duet, the first step is to attend an orientation.
Upcoming orientations include:
• Wednesday, July 17, 4:30 to 7 p.m., Duet, 10000 N. 31st Ave., Ste. D200, Phoenix
• Wednesday, August 14, 5 to 7:30 p.m., Duet, 10000 N. 31st Ave., Ste. D200, Phoenix
• Saturday, September 21, 9 to 11:30 a.m., Orangewood Presbyterian Church, 7321 N 10th Street, Phoenix
To sign up for a volunteer orientation, click here, e-mail volunteer@duetaz.org or call (602) 274-5022.