Deliver Compassion, Dignity, and Hope this Holiday Season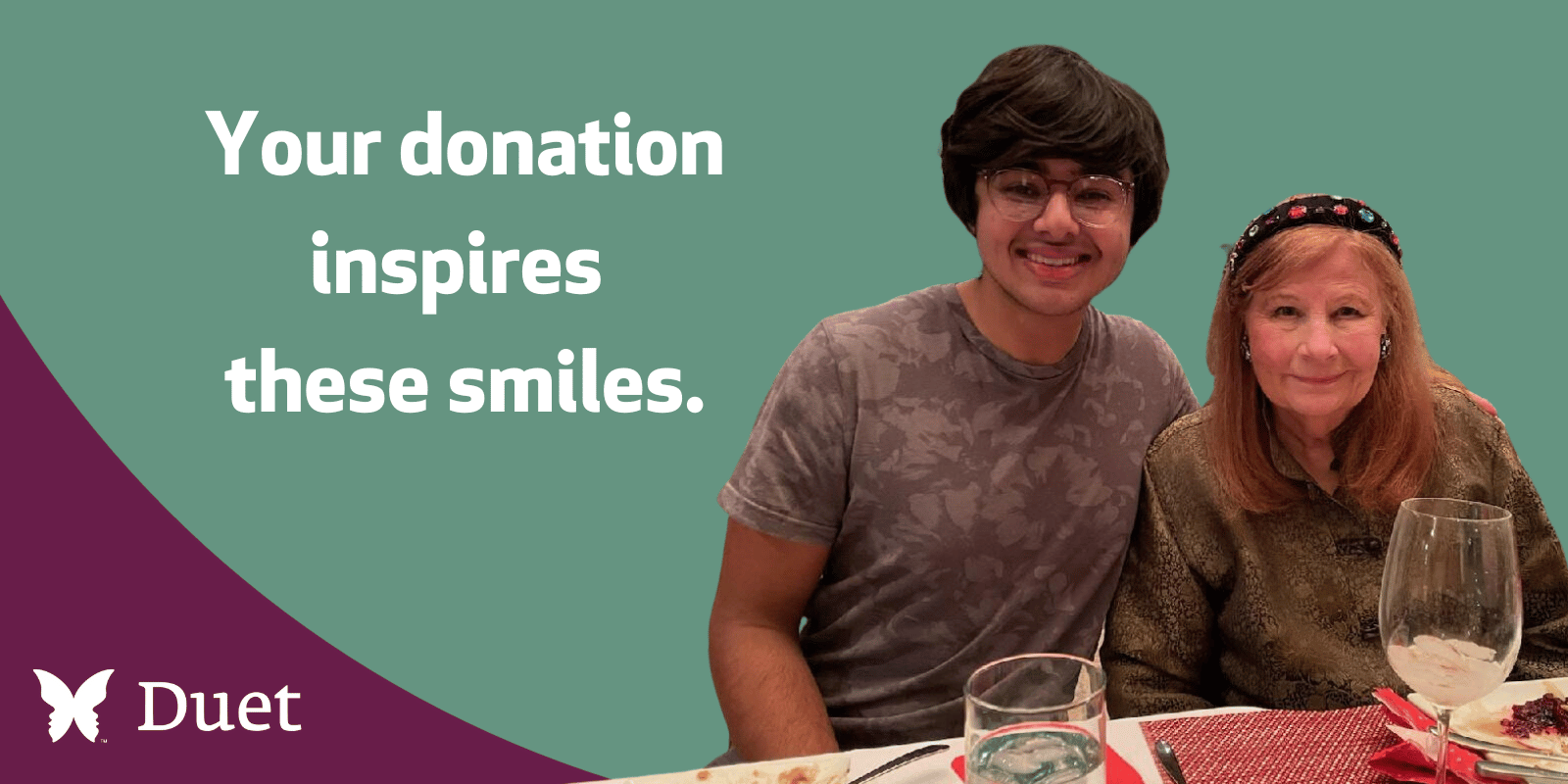 Every week, Duet volunteers, Jensina and her son, Nikhil, take their assigned "neighbor," Jan grocery shopping. Though Nikhil is still in high school and there are many years separating him and Jan, their friendship is undeniable, and they both look forward to their time together. Last holiday season, we received a text message from Jensina which included the photo above of Nikhil and Jan as they were gathered for dinner at their home. Along with the photo was a note stating that Nikhil invited Jan to their holiday celebration because it was important to him that they be together during this special time. We all need friends like Nikhil and Duet needs friends like you to help us continue offering services that not only help from a practical standpoint but an emotional one as well.
Duet friends like you promote strong bonds between not only volunteers and "neighbors," like Nikhil and Jan, but also between family caregivers, grandparents raising grandchildren, and children who find comfort in knowing that they have friends who are also being raised in a unique family setting. Whether you give of your time, treasure, or both, we couldn't make such an important impact in our community without you.
This holiday season, you can also help ease the way for homebound adults, family caregivers, and grandfamilies through your year-end gift …and all gifts to Duet are eligible for the Arizona State Tax Credit – you can give to others and get up to $421 as an individual and up to $841 as a couple filing jointly back on your state taxes. A gift that, literally, keeps on giving!