Celebrating and Connecting Family Caregivers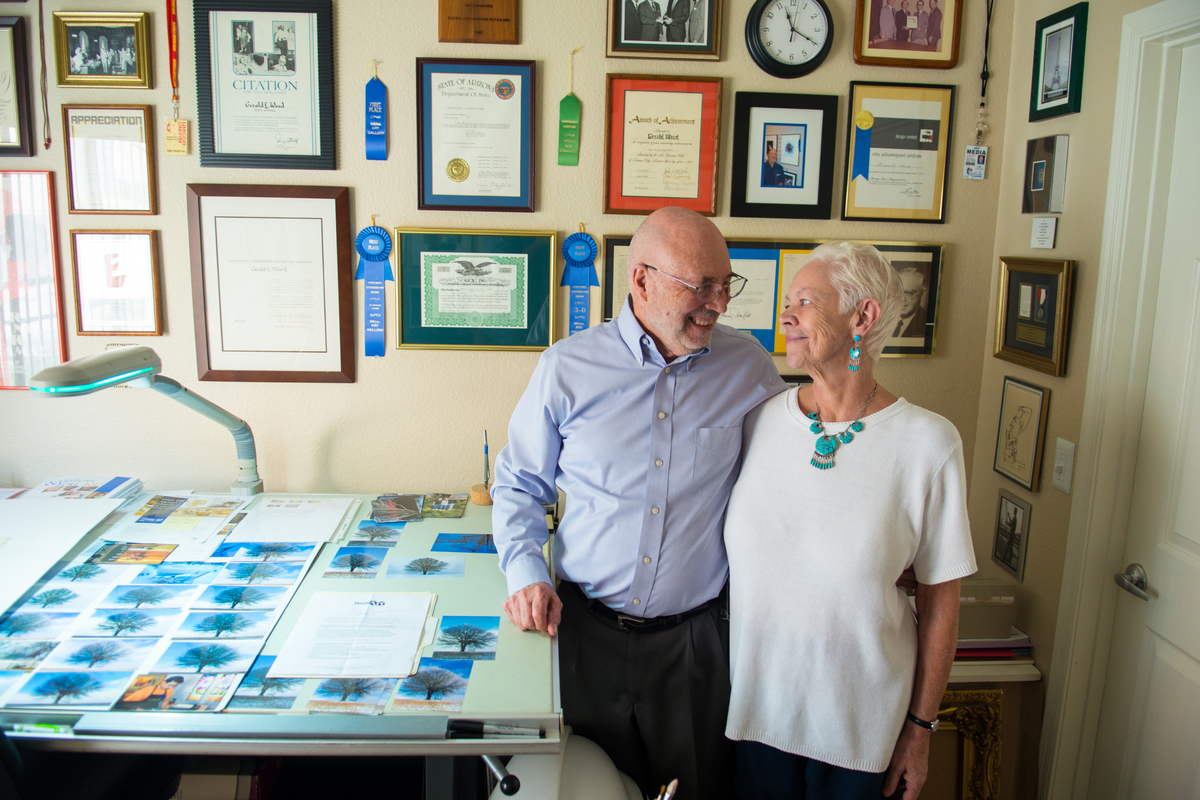 By Jenna-Lee Neff
November Is National Family Caregivers Month and Duet is honored to support family caregivers across the Valley as they do the hard, but rewarding, work of caring for their loved ones.
Gerald's journey as a caregiver for his wife of 54 years, Linda, began when she was diagnosed with Alzheimer's disease in 2010.
Gerald describes Linda as a strong woman, who through her life had been a realtor in two states and run a Hallmark store in Tucson with him for 13 years. Outside of business they raised three sons, and Linda created her own work-life balance to care for her family. However, as Linda's disease progressed, Gerald found his role in their lives changing, and caregiving for his wife became his job.
Depression didn't run in his family, and he had no history of it himself, but the isolation of being a family caregiver started to affect Gerald's emotional health.
"Even though she's in the house, you get lonely. I couldn't connect with her," Gerald explains.
His first interaction with Duet came after a friend told him about the book Loving Someone Who has Dementia by Dr. Pauline Boss. He learned that Dr. Boss would be speaking at the 2015 Family Caregiver Symposium and he registered right away because he wanted to meet her.
"Duet and the Family Caregiver Symposium turned my life around," Gerald says. "That's why I'm more capable today of moving where I am; it's a bit of an evolutionary process."
Since that time the unavoidable decision had to be made to place Linda in assisted living, but Gerald visits his wife frequently to spend time with her and make sure she is receiving the proper care.
"My role as a caregiver is her loving husband, I am her number one advocate," Gerald says.
Gerald finds that it important to stay engaged with others while caregiving, whether that role is still in the home or as an advocate for a loved one who has been moved to assisted living.
"If you're involved in caregiving there's not much you can do in terms of outreach to other people," Gerald says. "Stay engaged and don't let your grief get you down."
Gerald's involvement with Duet has grown since that first symposium; he now facilitates a Finding Meaning and Hope workshop for caregivers while attending three support groups a week.
"You have a lot of choices with your time," Gerald says, explaining that Duet is his choice. "I see the work they are doing with grandparents and people like myself. Duet's a good place to share your time."
Click here to how Duet supports family caregivers.