APS Makes a Donation in Honor of Long-time Employee and Volunteer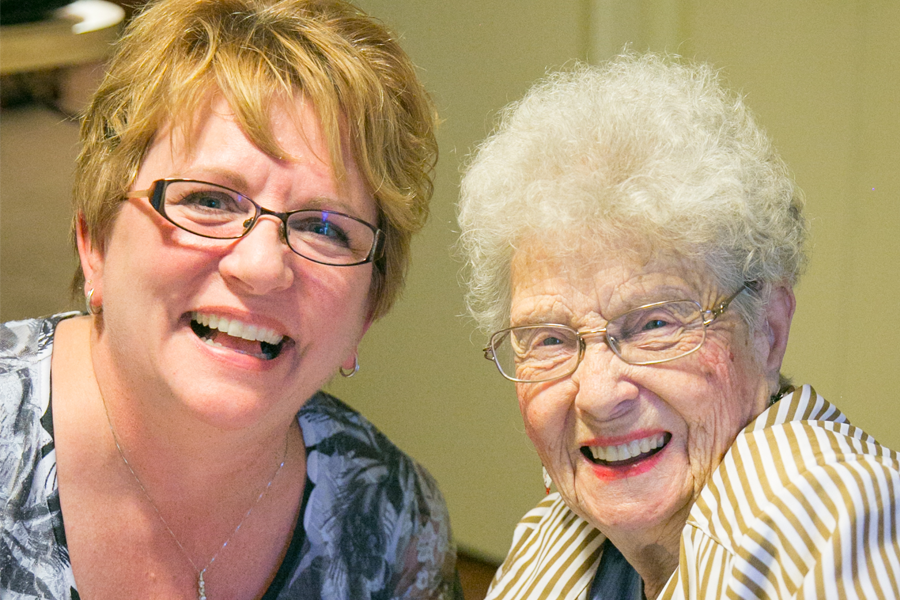 By Emma Wolff
In 1983, Ronald Reagan was president, Sally Ride was the first American woman in space, TV viewers tuned in to watch the final episode of M*A*S*H*, and Maria Maskell joined APS. After nearly 40 years of service, Maria is now retiring. Not only has Maria been a valued employee during her time at APS, but she's also a respected volunteer at the nonprofit organization Duet: Partners In Health & Aging. In honor of Maria's retirement, and all she does for her community, APS has donated $5,000 to Duet.
"Maria represents the best of APS and who we all aspire to be," says Damon Gross, leader at APS' community affairs department. "During her 37-year career, Maria has been universally revered for her commitment to supporting those around her – whether they be APS colleagues, or our community partners focused on making Arizona a better place. She's built one of the most successful volunteer programs in the state, created opportunities for our retirees to remain engaged with the company, and mentored our next generation of community-minded employees."
Maria has volunteered with Duet for many years. Over the years she spent her time helping her Duet "neighbor" Wynell Burchett. The two formed a close bond and Maria often helped Wynell with tasks like grocery shopping or paperwork. Sadly, Wynell passed away earlier this year. Although she misses her friend dearly, Maria finds comfort in the memories they made together and reflects fondly on the moments they spent in each other's lives.
APS made the monetary contribution to Duet in honor of both Maria and Wynell. Damon Gross was happy to donate and express his gratitude for all Maria's done for APS and the community.
"The contribution APS made to Duet on Maria's behalf is a small measure of the appreciation that countless employees at every level of the company have for her friendship," says Damon. "Her many important contributions and the special relationship she had with Wynell is heartwarming and APS is a better, more caring company because of Maria."
Maria was awarded the donation at a recent APS virtual retirees' reunion. She was flooded with gratitude and pride after receiving the incredible honor.
"I was so surprised and overwhelmed when APS leadership announced the gift to Duet in recognition of my retirement," she says. "I am passionate about helping seniors and have volunteered with Duet for several years, but for APS to recognize my efforts in this way, and to also memorialize my relationship Wynell, is truly humbling and special. In my 37 years at APS, I've seen many changes, but commitment to the communities it serves has always been a core value. This gift reflects those values."
Upon her retirement, Maria will continue volunteering at Duet and is excited to serve as part of the Service Area Committee at the beginning of the year. Maria encourages everyone, even those with busy schedules, to find time to volunteer. She says it is a rewarding experience for her and those she helps along the way.