Duet Welcomes New Board President and Members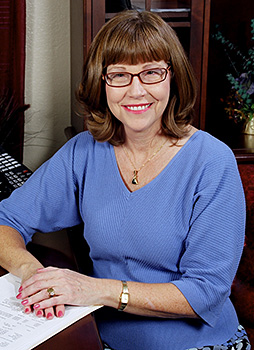 Ellen Dean, pictured, is Duet's new Board president. 
Duet recently welcomed a new Board of Directors president and four new members.
Long-time Duet supporter and volunteer Ellen Dean, a certified financial planner, is now the president of the Duet Board of Directors. In addition to Dean's new role, new Board members include:
John Farry, recently retired from Valley Metro
Meryl Salit, a healthcare professional
Donna Rossi, public information officer for the Buckeye Police Department
Fred Cohill, retired founder and business mentor at Skyline Builder & Restoration, Inc.
"As Duet celebrates its 40th anniversary providing vital services to vulnerable older adults, I am especially pleased to welcome our newest members to Duet's Board of Directors," says Ann Wheat, Duet executive director. "As a group, they bring passion for Duet's vision of a community where every person ages with compassion, dignity and hope, that is rooted in lived experience. Their diverse expertise in the fields of health care, journalism, business management and community engagement will be a tremendous help charting Duet's course in enhancing and growing our free-of-charge services over the next decade and beyond."