Duet Founder Rev. Dr. Dosia Carlson's Induction into the Arizona Women's Hall of Fame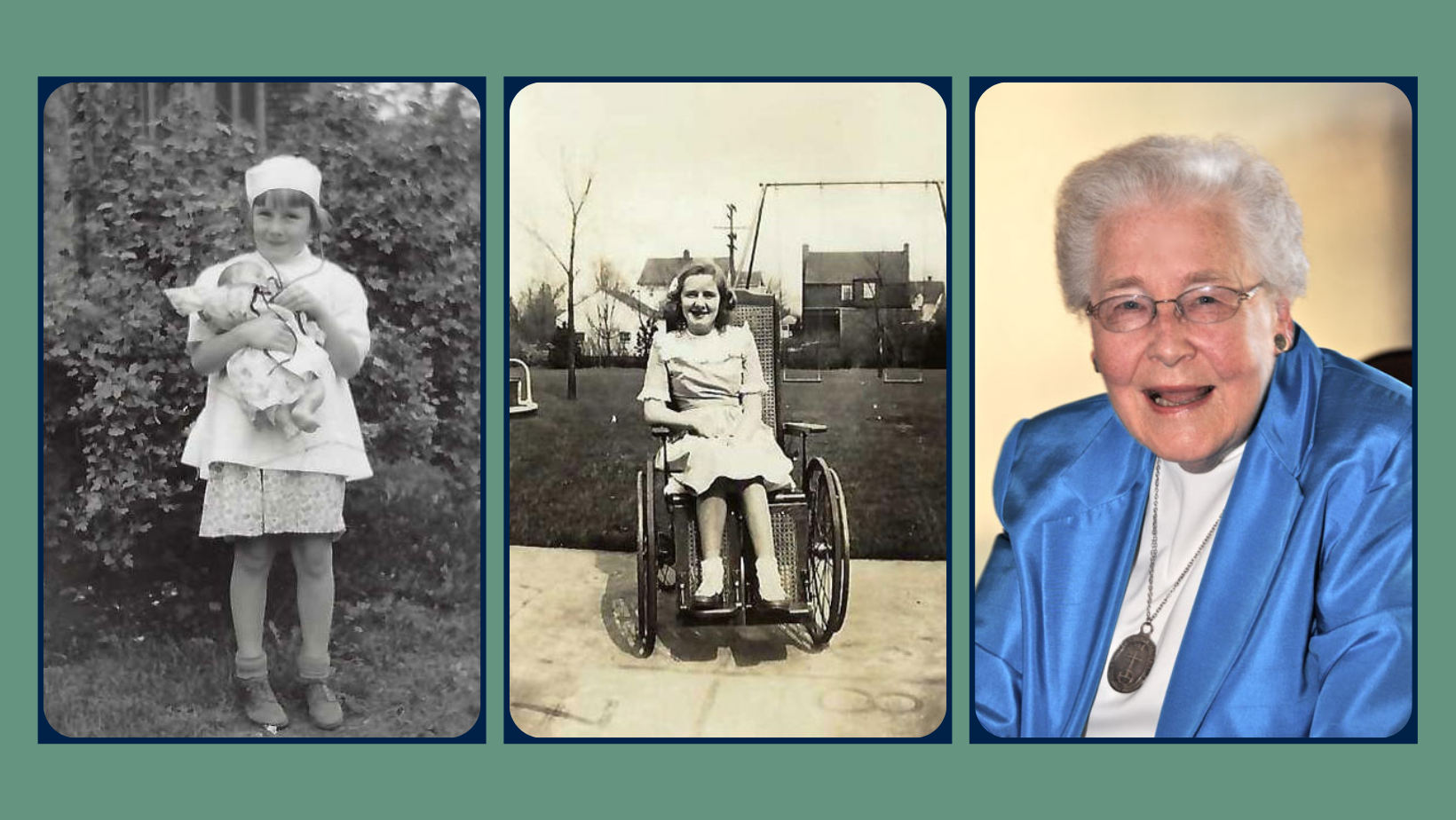 Duet: Partners In Health & Aging is pleased to announce Rev. Dr. Dosia Carlson will be inducted into the Arizona Women's Hall of Fame on April 27, 2022. The event will be live streamed.
"We couldn't think of anyone more deserving than Dosia," said Ann Wheat, executive director, Duet. "She has always cared deeply about seniors. Four decades ago, she had a vision to create an organization where every person ages with compassion, dignity and hope. Today, we continue to carry out her vision and legacy by serving thousands of Arizonans each year."
The Arizona Women's Hall of Fame pays tribute to the remarkable women whose commitment and contributions have played a significant role in the development and quality of life in Arizona.
Dosia was born in South Dakota, spent most of her childhood in Toledo, Ohio and received her bachelor's degree from the University of Toledo. It was during her first year of high school that she was treated for polio at the Toledo Crippled Children's Home. Though polio altered her life plan to be a missionary in China, it didn't alter her mission to help others. In 1960, she obtained her master's degree at Hartford Seminary in Connecticut. She taught in the religion department at Defiance College for 14 years and then pursued her PhD from the University of Pittsburgh. In 1974, she permanently moved to Phoenix to coordinate resident services at Beatitudes Campus of Care, while also serving as Associate Minister at Church of the Beatitudes, United Church of Christ. By 1981 she founded Beatitudes Center for Developing Older Adult Resources (DOAR), which changed its name to Duet: Partners In Health & Aging in 2009. Dosia served as executive director through 1994. Dosia passed away January 2021 at the age of 91.
Wheat added, "Throughout her life, Dosia was involved in multiple pursuits, from author and composer, to serving her congregation and community. She was a resounding testament to life of service to others."
Three living legacies and three historical legacies will be added to the 167 women who have been inducted into the Arizona Women's Hall of Fame. Each woman has left a lasting legacy in her field. Kate Gallego, Phoenix Mayor, and The Honorable Katie Hobbs, Arizona Secretary of State, are the Honorary Co-chairs of the event.
The 2021 Living Legacies:
Sheila Grinell
Governor Janet Napolitano
Dr. Victoria Mary Stevens
The 2021 Legacies:
Dosia Carlson
Edna Landin
Dr. Pearl Tang
Viewing instructions: A preview video and countdown clock will start at 2:50 p.m., Wednesday, April 27, at www.azwhf.org. The show will kick off at 3 p.m. and will run for 50 minutes. If you don't see the broadcast on your computer or TV, please refresh your browser. To view the video on full-screen mode just click the "X" icon in the lower right corner of the viewer. This "live" video is being recorded for re-broadcast afterward.